Black Bear Hunting in Arizona

Game Management Unit 23
The elevation in this area ranges from approximately 2,200' at Roosevelt Lake to 7,700' on Aztec Peak in the Sierra Anchas. Terrain is characterized by flat desert plains cut by washes at lower elevations and steep, rocky mountains and deep canyons at th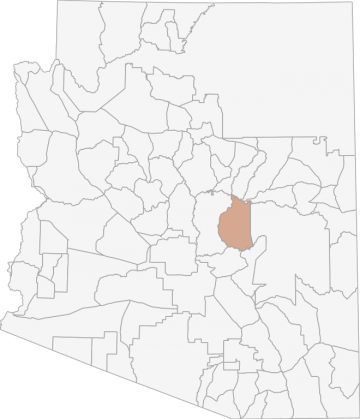 Access Notes
---
With A Free Account Get:
Satallite and Topo Layers
Public Landownership Layers
Roads and Trails Layers
Burn Layers
Water Tank Layer (AZ Only)
20% Discount on HuntStand Pro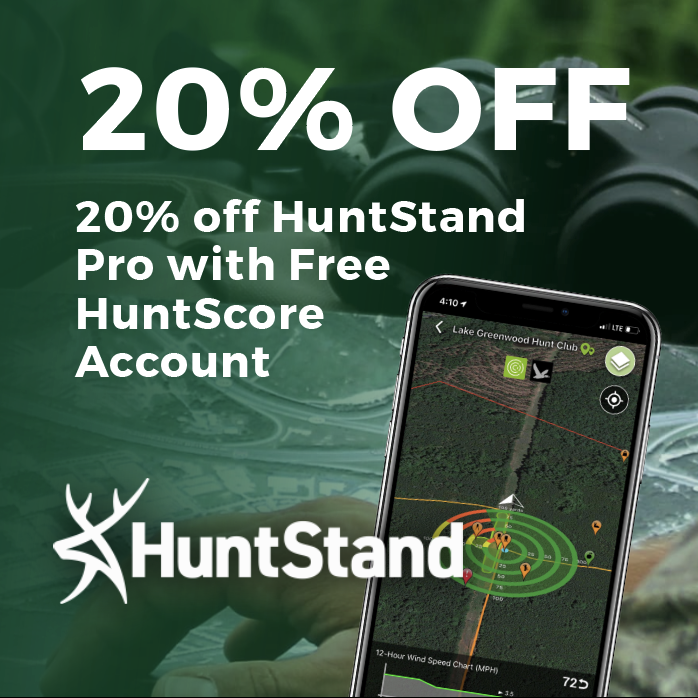 Beginning at the confluence of Tonto Creek and the Salt River; northerly along Tonto Creek to the spring box, north of the Tonto Creek Hatchery, on Tonto Creek; northeasterly along the east fork of Tonto Creek to the Tonto-Sitgreaves National Forest boundary along the Mogollon Rim; east along this boundary to the White Mountain Apache Indian Reservation boundary; southerly along the reservation boundary to the Salt River; westerly along the Salt River to Tonto Creek.
Access is widely available via State Routes 260 and 288 and the complex of Forest Service roads. Some Forest service road closures in the northern part of the Unit exist during December through March to protect roads from damage during snow and rain. Check with the Tonto National Forest during these times. Be aware that if accessing Unit 23 by crossing Tonto Creek in Tonto Basin, that Tonto Creek is subject to temporary flooding and isolating travelers.
The same warning holds true for crossing Cherry, Coon, and Salome Creeks. Smaller side drainages can also block travel for extended periods. The early archery hunt will generally have hot, summer-like temperatures with moderate to cool nights. Late archery hunters can see rain, snow, or clear/cold weather.
Black Bear Notes
---
With A Free Account Get:
Toggle between terrain, satellite, and topographic views
Additional species-specific map layers
This area is split into two halves for the black bear hunt. The two halves have different hunt starting dates, so be sure to check which half you plan to hunt and be sure of the starting date. See the Hunt Regulations for the definitions of the north and south half boundaries.

Black bears are primarily associated with the chaparral, pine-oak woodlands, and the pine/mixed conifer habitat types. During some years, black bears can be located in the desert scrub habitat where thick stands of prickly pear cactus are found.
Prickly pear flats can often provide excellent glassing and stalking opportunities for bear hunters. Look for prickly pear flats that extend up brushy slopes. This situation provides bears with good feeding sites adjacent to cove to retire to. Later in the fall, Gambel oak thickets (in years with good acorn production) are places to check.
Glassing oak thickets is much more difficult and the use of predator calls can enhance your probability of success. Try hunting both high and low elevation types of habitat if you are having trouble-locating bears in one or the other. Predator calling in an area where there is bear sign can be productive also.

The entire Sierra Ancha Mountain range and its drainages are good bear habitat. A few spots to mention are Cherry Creek, Coon Creek, Salome Creek, Lambing Creek and Picture Mountain.
Bears can be taken in the pine/mixed conifer areas in the North Hunt Unit along the Naegelin Rim and the Fort Apache Indian Reservation Boundary.
HuntScore Tip
Black bears, more than any other big game species in Arizona must be hunted early in the morning or late afternoon during the early fall hunts, if the hunter is to have an opportunity to locate the animals. Scouting prospective areas helps greatly and the use of binoculars and/or a spotting scope is almost mandatory.
Photos and Terrain Notes
---
The elevation in this area ranges from approximately 2,200' at Roosevelt Lake to 7,700' on Aztec Peak in the Sierra Anchas. Terrain is characterized by flat desert plains cut by washes at lower elevations and steep, rocky mountains and deep canyons at the higher. Vegetation varies from Sonoran desertscrub on the flats to coniferous forests on the mountains.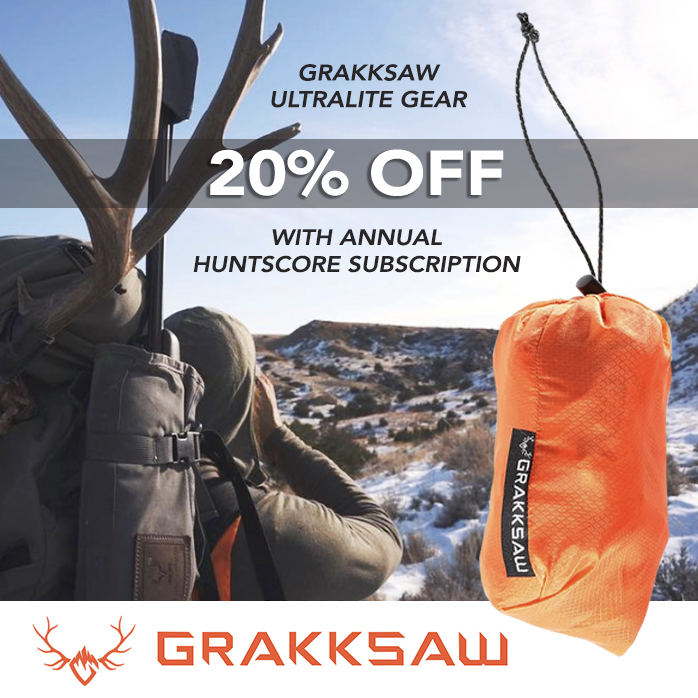 Black-bear Drawing Stats (2021)
---
19.3%
Overall Unit
1st Choice Draw Odds
Choose a hunt below to take a deeper dive into quotas, drawing odds, drawing trends, and harvest data.

| | | | | | | | | |
| --- | --- | --- | --- | --- | --- | --- | --- | --- |
| | 8006 | E | A | S | LL | 19.3% | 68 | 2021 Hunt Code: 8006 |
HuntScore Tip: There are many opportunities to go hunting that do not require hunters to submit an application for a hunt permit-tag via the draw. Species and hunts available are: archery-only deer (some unit restrictions); limited opportunity elk; mountain lion; bear; archery-only javelina and juniors-only turkey (shotgun only).
Go Pro and get:
Drawing trends across multiple years
Individual hunt quotas
1st choice license applications and licenses drawn
Draw odds for resident and nonresident applicants
Minimum preference points to draw
Point creep plots
Black-bear Harvest Stats (2020)
---
| | | | | | | | | |
| --- | --- | --- | --- | --- | --- | --- | --- | --- |
| | F | | N/A | 0 | 0 | 21 | 7 | 0 |
| | F | | N/A | 0 | 0 | 16 | 19 | 0 |
| | S | | N/A | 0 | 0 | 16 | 19 | 0 |
| | S | | N/A | 0 | 9 | 21 | 7 | 0 |
HuntScore Tip: Ever hunt a unit with a 100% success rate and not see any animals? If you're nodding your head to any of these scenarios then you're one of the people who knows that statistics are a good guide, but they aren't a guarantee.
Go Pro and get:
Harvest trends across multiple years
Harvest stats by hunt_code, manner, season, sex, type
Average harvest rates
Average days per hunter
Overall harvest trends