Black Bear Hunting in Arizona

Game Management Unit 22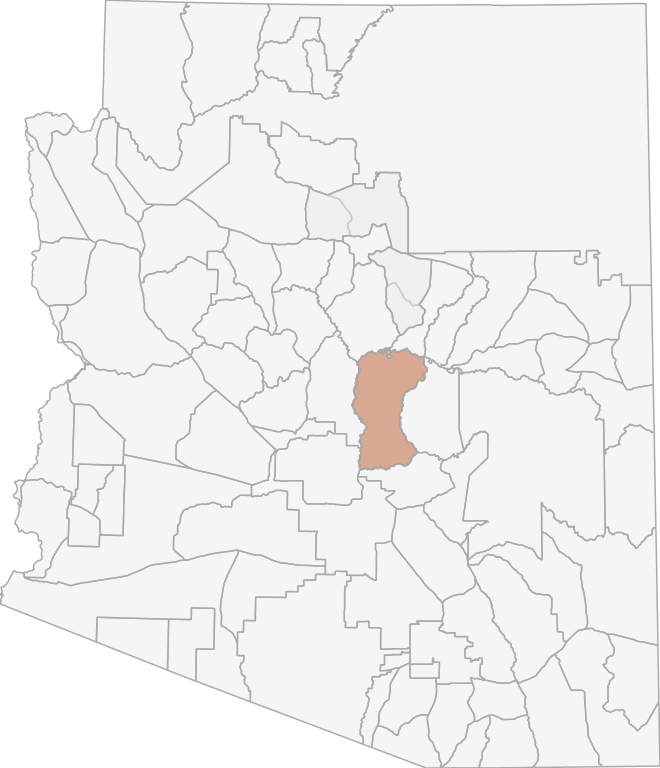 Access Notes
---
Bureau of Land Management
State Wildlife/Wilderness Areas
Land Ownership
Legend
---
Beginning at the junction of the Salt and Verde Rivers; north along the Verde River to Childs; easterly on the Childs-Strawberry Rd. to Fossil Creek; north on the creek to Fossil Springs; southeasterly on FS trail 18 (Fossil Spring Trail) to the top of the rim; northeasterly on the rim to Nash Point on the Tonto-Coconino National Forest boundary along the Mogollon Rim; easterly along this boundary to Tonto Creek; southerly along the east fork of Tonto Creek to the spring box, north of the Tonto Creek Hatchery, and continuing southerly along Tonto Creek to the Salt River; westerly along the Salt River to the Verde River; except those portions that are sovereign tribal lands of the Tonto Apache Tribe and the Fort McDowell Mohave-Apache Community.
Black Bear Notes
---
Bear activity during the spring is not related to food supplies as much as the fall. Early spring food sources such as grasses and manzanita fruit occur from about the 4,500-7,000 foot elevations throughout the unit. During the fall hunts, bears range widely in search of acorns, juniper berries, mushrooms, and of course prickly pear cactus fruit in order to prepare their bodies for winter. In poor precipitation years, acorn and juniper berry crops tend to be low and bears must travel a great deal for feed, making them more visible to hunters especially in the lower elevations when bears seek out cactus fruit.
Conversely, good precipitation years, especially after drought years tend to produce high yields of acorns and berries and provide the bears with an ample food supply. Bear hunting during these periods can prove to be difficult because the bears do not move much in the heavy dense scrub oak. Bears will still descend to lower elevations to feed on cactus fruit, but for not as long a period as they do in dry years. Concentrate hunting in moist canyons and northern slopes or where you find good acorn yields.
Find the food and you should find some bears. A good pair of binoculars with tripod is a must and a spotting scope can come in handy. When hunting in dense habitats with bear sign, try a predator call, this can be very productive.

Access to bear areas in the unit may be reached from the Phoenix metro area from Highway 87 north towards Strawberry, and along Highway 188 towards Tonto Basin and Roosevelt Lake.
A USFS Tonto National Forest Service map can be purchased at local map or hiking stores or by contacting the Tonto National Forest Phoenix Office at (602) 225-5200 or any of the Tonto National Forest Ranger Districts located in: Mesa (480) 610-3300, Cave Creek (480) 595-3300, Payson (928) 474-7900, Globe (928) 402-6200, Tonto Basin (928) 467-3200, and Pleasant Valley (928) 462-3311. It is also highly recommended that you purchase several topographical maps of the areas you intend to hunt at local map and hiking stores to get more detailed information on canyons, peaks, and springs to aid you in your hunting.

Major canyons along the Mazatzal Mountain Range of the unit generally have good bear populations. When scouting, consider food items available and watch for sign especially near springs. Bear sign such as bear scat, hair on fences and trees, turned over rocks, and torn up rotten logs are easily recognized sign.
Tracks in rough rocky terrain are sometimes hard to find unless you find them in canyon bottoms with soft dirt or around water sources. They can also be found on mountain saddles that may act as travel corridors. Tracks in pine needles or dense leaves can sometimes be recognized and may appear as if someone were dragging their feet. Concentrate on hunting for bear in Unit 22 from the 3,500-foot elevation on up.
An essential tool for bear hunting is a good pair of high quality 10X power binoculars at a minimum. A tripod for your binoculars and using a good spotting scope will also greatly aid you.

Try both the western and eastern slopes of the Four Peaks Wilderness Area along the edges of the "Lone Fire". The Four Peaks can be accessed from both Highway 87 and Highway 188. Also hunt to the north of Four Peaks along FS Road 422 towards Edwards Peak concentrating on moist canyons and spring areas and where food sources are most abundant on both sides of the ridge line.
The Mount Ord area is mostly accessed from Highway 87, but the eastern foothills can be accessed from various forest service roads west of Highway 188. To the west of Highway 87, you can continue hunting the Mazatzal Mountain Range from the Mormon Grove Area, Cane Springs, Barnhardt Trail, and into the Mazatzal Wilderness Area. These areas tend to have less hunter densities, but still offer good bear populations. Once you get to the northern end of Unit 22, hunt under the face of the rim from Strawberry to the Tonto Fish Hatchery.
This area is particularly good on good acorn years and offers good hound dog hunting.
HuntScore Tip
Black bears, more than any other big game species in Arizona must be hunted early in the morning or late afternoon during the early fall hunts, if the hunter is to have an opportunity to locate the animals. Scouting prospective areas helps greatly and the use of binoculars and/or a spotting scope is almost mandatory.
Photos and Terrain Notes
---
Terrain varies from relatively flat desert grasslands to high, forested mountains. The elevation in this area ranges from 1,500' at Saguaro Lake to 7,894' at Mazatzal Peak. Sonoran desert vegetation at lower elevations to mixed conifer, spruce/fir/ponderosa pine on Mazatzal Peak at 7,894'. pinyon/juniper and extensive chaparral in the Mazatzal Mountains and along the base of the Mogollon Rim.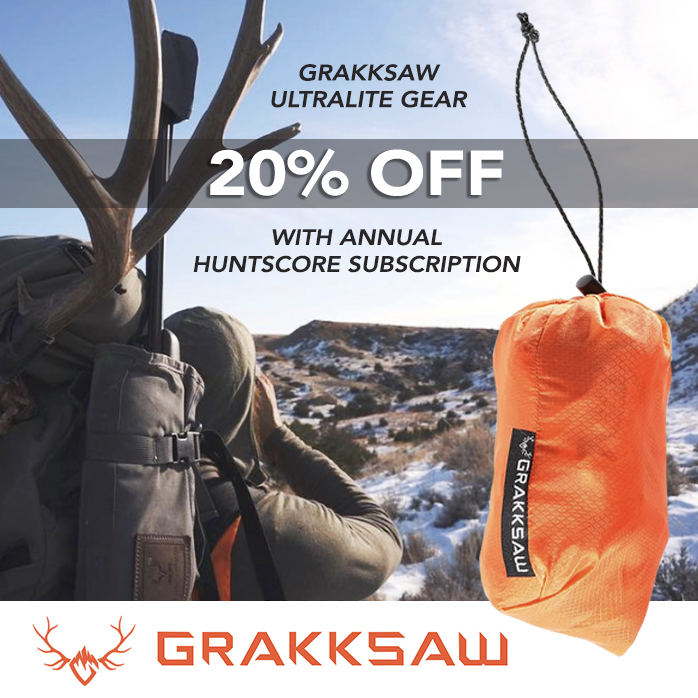 Unit Elevation Profile
HuntScore generates thousands of synthetic hikes in the unit to create an elevation profile. This profile is what you can expect to experience within a 2 mile hike from a road or trail in this unit.
Elevation in this unit ranges from 1332' to 7253' with a median elevation of 2416'. If you are preparing to hunt this unit you should train for hiking up and down slopes of 6.8%.
Distribution of Slopes From Hikes
Common Slope
This is typical incline or decline experienced while hiking from a road or trail in the unit
Elevation Range
Max Elevation: 7253'
Median Elevation: 2416'
Min Elevation: 1332'
Common Elevation Profiles
Black-bear Over The Counter Hunts (2020)
---
Below are OTC hunts available for Game Management Unit 22.

| | | | | | | | |
| --- | --- | --- | --- | --- | --- | --- | --- |
| RSNRS | | E | ANY | S | OTC | 3/20 - 4/30 | Female Harvest Limit: 1 |
Black-bear Drawing Stats (2022)
---
20%
Overall Unit
1st Choice Draw Odds
Choose a hunt below to take a deeper dive into hunt scores, drawing trends, and harvest data.

| | | | | | | | | | | | | | |
| --- | --- | --- | --- | --- | --- | --- | --- | --- | --- | --- | --- | --- | --- |
| | NULL | E | A | S | LL | 50 | 50 | 0 | 20% | 20% | 4 | 0 | 2022 Hunt Code: 8005 |
HuntScore Tip: Any hunt permit-tags not issued in the three drawing phases are eligible for the first-come/first­serve process. Applications are made by mail (or online, if available) and hunt permit-tags are issued to the first individuals who apply for these hunts. In the first-come/first-serve process, a successful applicant retains all accumulated bonus points.
Black-bear Harvest Stats (2020)
---
| | | | | | | | | | | |
| --- | --- | --- | --- | --- | --- | --- | --- | --- | --- | --- |
| | F | | N/A | 0 | 0 | 8 | 4 | 0 | 0% | 0 |
| | F | | N/A | 0 | 0 | 3 | 6 | 0 | 0% | 0 |
| | S | | N/A | 0 | 3 | 3 | 6 | 0 | 0% | 0 |
| | S | | N/A | 0 | 1 | 8 | 4 | 0 | 0% | 0 |
HuntScore Tip: Ever hunt a unit with a 100% success rate and not see any animals? If you're nodding your head to any of these scenarios then you're one of the people who knows that statistics are a good guide, but they aren't a guarantee.
Harvests Trends
---
Overall harvests trends are broken down by hunt_code, manner, season, sex, type, and species of deer (if applicable) to the extent state wildlife managers provide such data.
Total Harvest
Success Rate
Avg. Days Hunted
Weather Insights
---
Weather can vary by elevation. See how weather varies by elevation within a unit by selecting an elevation range. Elevation ranges are based on weather stations in or near the unit. Not all weather elements are available within the unit.
Average Temps
Use temperature ranges to plan and prepare for your hunt. Large swings indicate a good layering system should be used. Be sure to make note of the extreme temperatures as these often pose the greatest risk to hunters. If you plan on hunting in higher elevation, as a rule of thumb, expect the tempture to decrease roughly 5° for every 1000' in elevation gain.
WITH A FREE ACCOUNT GET:
Precip totals by month
Snow depth by month
Min/Max precip and snow depth
Average # of days between precip or snow event
Precipitation
The probability of precipitation is the likelihood of experience rain, snow, hail, etc... on a given day within the month. A good trick is to invert the probability to estimate how many days will pass, on average, between precipitation events. Hover or click a month to see how many days will pass between precipitation events.
Use the average and maximum precipitation events to set expetations for what rain gear to bring. Also remember that water availability can influence wildlife patterns, so be sure to check out the current weather patterns leading up to your hunt.
Each month of the year brings it's own challenges for weather. Select a month to see what you can expect and how to prepare for extreme events.
Likely Wind Directions
Sunshine
Cloud Cover
Other Weather Events
TrailHead Chatter
---
With A Free Account Get:
Ability to read comments
Ability to post comments
Ability to upvote and downvote comments