Deer Hunting in Arizona

Game Management Unit 21
When hunting on BLM Land, glass and hunt all drainages that lead into the Agua Fria River system. White-tailed deer utilize these drainages along with mule deer, so species identification is very important. Look for mule deer at the head of drainage cuts.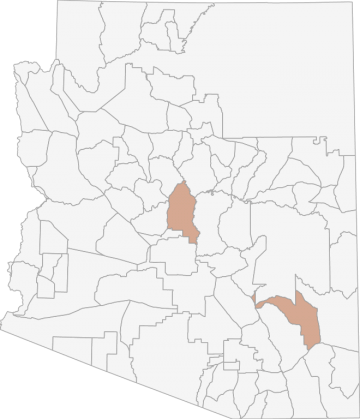 Access Notes
---
With A Free Account Get:
Satallite and Topo Layers
Public Landownership Layers
Roads and Trails Layers
Burn Layers
Water Tank Layer (AZ Only)
20% Discount on HuntStand Pro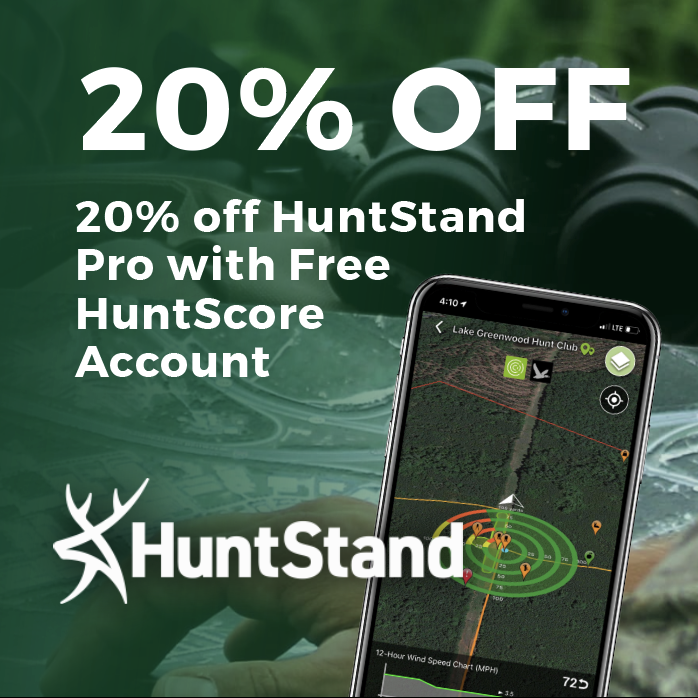 Beginning on I-17 at the Verde River; southerly on the southbound lane of I-17 to the New River Road (Exit 232); east on New River Road to Fig Springs Road; northeasterly on Fig Springs Road to the Tonto National Forest boundary; southeasterly along this boundary to the Verde River; north along the Verde River to I-17.
Deer Notes
---
With A Free Account Get:
Toggle between terrain, satellite, and topographic views
Additional species-specific map layers
The Mule Deer population in Unit 21 has declined dramatically over the past several decades. While the population has declined, buck to doe ratios have remained fairly constant. Hunters will need to scout ahead of time to locate areas deer are currently using. While hunting Mule Deer in Unit 21, it is not uncommon to see Whitetail deer in the same area.
Be sure you are able to properly identify which species of deer you are looking at. Each season, officers seize a number of deer from hunters who harvest the wrong species. While there are surely exceptions, mule deer can primarily be found in the more open, and gentle country in unit 21 when compared to whitetail. Mule deer generally like the open grasslands and gentle slopes and the more traditional Sonoran desert habitat.
Whitetail deer can be found in Unit 21 in a variety of different habitat types, from semi-desert grassland up to ponderosa pine. Unlike mule deer, the population of whitetail has been slowly increasing in unit 21 over time. The majority of whitetail deer seem to use the typical whitetail habitat from about 3500 to 6000 feet in elevation. Whitetail can also be located in some areas that are not considered traditional whitetail habitat at elevations as low as 2500 feet.
There is a stratified hunt structure in Unit 21 that allows hunters the options of hunting in the early or late seasons. The late season hunters will generally find whitetail bucks starting to rut. During this time, bucks can be found on the move almost any time of day. There are very low numbers of hunters in the field during the late season compared to the early seasons, which can be crowded in popular areas.
The drawing odds for the late hunt, however, are much lower than the earlier seasons. The early seasons can have other advantages along with better draw rates. Bucks can be much more predictable during the early seasons, as they are not on the move to seek out does.
HuntScore Tip
The quality of your hunt depends on you. Preseason scouting, preparation for the environmental conditions, and physical conditioning are important factors. The success and quality of your hunt will likely increase with the distance from your vehicle and roads.
Photos and Terrain Notes
---
Bounded on the north and east by the Verde River and on the west by I-17. Varied terrain ranging from desert plains and low rocky mountains in the south, to extensive mesas in the west, the steep mountains of the Black Hills in the northeast, and the Verde River valley in the east. Elevations range from about 1,200′ in the southern river valley to 6,814′ on Pine Mountain in the northeast. Vegetation is Sonoran Desertscrub in the south, semidesert grasslands on the mesas, riparian woodlands/marshlands along creek sides and riverbanks, and pinyon-juniper, gambel oak, and ponderosa pine on the mountains.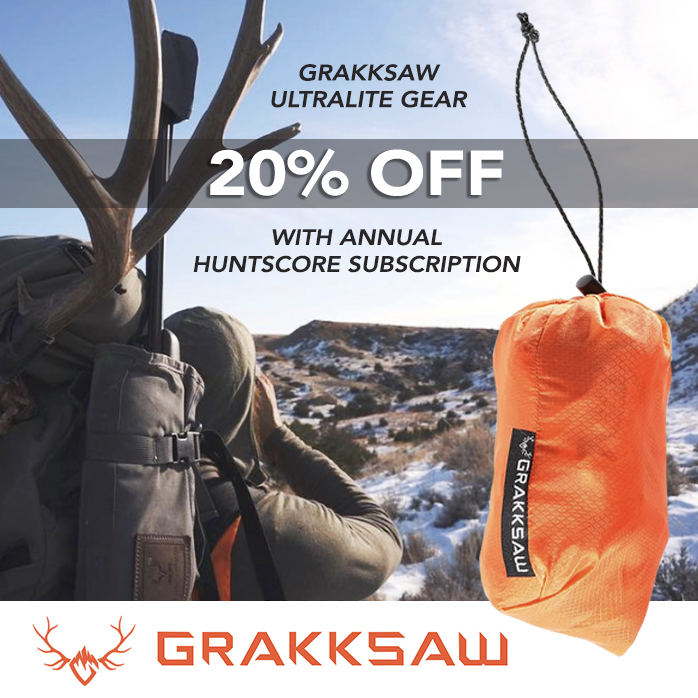 Deer Over The Counter Hunts (2020)
---
There are 1 OTC hunts in this unit. Go Pro to view the details!
Go Pro and get:
The ability to filter OTC units by residency and manner/sex
Over the counter unit hunts listed with:

Residency Requirements
Season and Manner of Take Restrictions
Season Dates
Deer Drawing Stats (2020)
---
35.7%
Overall Unit
1st Choice Draw Odds
Choose a hunt below to take a deeper dive into quotas, drawing odds, drawing trends, and harvest data.

| | | | | | | | | |
| --- | --- | --- | --- | --- | --- | --- | --- | --- |
| | 1083 | M | ALL | G | LL | 5.1% | 64 | 2020 Hunt Code: 1082 |
| | 1082 | M | ALL | G | LL | 66% | 88 | 2020 Hunt Code: 1081 |
| | 1036 | M | ALL | G | LL | 35.9% | 84 | 2020 Hunt Code: 1036 |
| | 1081 | M | ALL | G | LL | 53.7% | 89 | 2020 Hunt Code: 1080 |
| | 1160 | E | ALL | G | Y | 30.8% | 76 | 2020 Hunt Code: 1159 |
HuntScore Tip: Any hunt permit-tags not issued in the three drawing phases are eligible for the first-come/first­serve process. Applications are made by mail (or online, if available) and hunt permit-tags are issued to the first individuals who apply for these hunts. In the first-come/first-serve process, a successful applicant retains all accumulated bonus points.
Go Pro and get:
Drawing trends across multiple years
Individual hunt quotas
1st choice license applications and licenses drawn
Draw odds for resident and nonresident applicants
Minimum preference points to draw
Point creep plots
Deer Harvest Stats (2020)
---
| | | | | | | | | | |
| --- | --- | --- | --- | --- | --- | --- | --- | --- | --- |
| ALL | G | LL | M | CD | 284 | 116 | 116 | 0 | 0 |
| ALL | G | LL | M | CD | 21 | 9 | 9 | 0 | 0 |
| ALL | G | LL | M | CD | 274 | 144 | 144 | 0 | 0 |
| ALL | G | LL | M | MD | 283 | 82 | 82 | 0 | 0 |
| ALL | G | Y | E | N/A | 39 | 30 | 30 | 0 | 0 |
HuntScore Tip: Ever hunt a unit with a 100% success rate and not see any animals? If you're nodding your head to any of these scenarios then you're one of the people who knows that statistics are a good guide, but they aren't a guarantee.
Go Pro and get:
Harvest trends across multiple years
Harvest stats by hunt_code, manner, season, sex, type
Average harvest rates
Average days per hunter
Overall harvest trends
Weather Insights
---
Weather can vary by elevation. See how weather varies by elevation within a unit by selecting an elevation range. Elevation ranges are based on weather stations in or near the unit. Not all weather elements are available within the unit.
Average Temps
Use temperature ranges to plan and prepare for your hunt. Large swings indicate a good layering system should be used. Be sure to make note of the extreme temperatures as these often pose the greatest risk to hunters. If you plan on hunting in higher elevation, as a rule of thumb, expect the tempture to decrease roughly 5° for every 1000' in elevation gain.
WITH A FREE ACCOUNT GET:
Precip totals by month
Snow depth by month
Min/Max precip and snow depth
Average # of days between precip or snow event