Deer Hunting in Arizona

Game Management Unit 23
Popular areas holding high densities of whitetailed deer are between Cherry Creek and Tonto Creek at an elevation between 3,500 to 6,000 feet. All major drainages that run off of the Sierra Ancha Mountains hold whitetailed deer.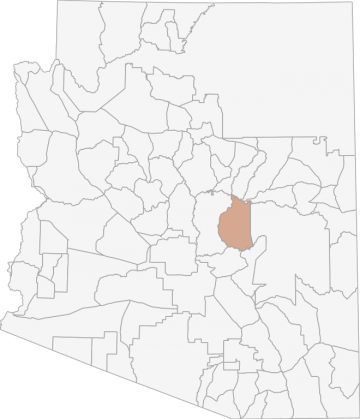 Access Notes
---
With A Free Account Get:
Satallite and Topo Layers
Public Landownership Layers
Roads and Trails Layers
Burn Layers
Water Tank Layer (AZ Only)
20% Discount on HuntStand Pro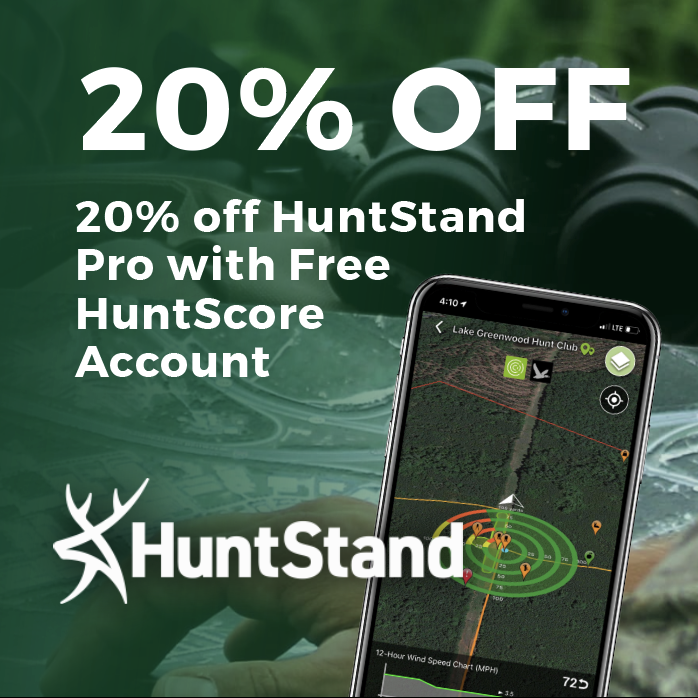 Beginning at the confluence of Tonto Creek and the Salt River; northerly along Tonto Creek to the spring box, north of the Tonto Creek Hatchery, on Tonto Creek; northeasterly along the east fork of Tonto Creek to the Tonto-Sitgreaves National Forest boundary along the Mogollon Rim; east along this boundary to the White Mountain Apache Indian Reservation boundary; southerly along the reservation boundary to the Salt River; westerly along the Salt River to Tonto Creek.
Access is widely available via State Routes 260 and 288 and the complex of Forest Service roads. Some Forest service road closures in the northern part of the Unit exist during December through March to protect roads from damage during snow and rain. Check with the Tonto National Forest during these times. Be aware that if accessing Unit 23 by crossing Tonto Creek in Tonto Basin, that Tonto Creek is subject to temporary flooding and isolating travelers.
The same warning holds true for crossing Cherry, Coon, and Salome Creeks. Smaller side drainages can also block travel for extended periods. The early archery hunt will generally have hot, summer-like temperatures with moderate to cool nights. Late archery hunters can see rain, snow, or clear/cold weather.
Deer Notes
---
With A Free Account Get:
Toggle between terrain, satellite, and topographic views
Additional species-specific map layers
Mule deer numbers in this unit are at currently at low levels compared to long term averages. The past several years' drought is primarily responsible for this condition, but recent normal range precipitation seem to be helping the mule deer in 23 bounce back. Mule deer inhabit virtually all habitat types in the unit. The southern and lower elevation areas provide mule deer hunting along the A-Cross road (Forest Road 60) and the Cherry Creek road (Forest Road 203).
The northern and higher elevation areas north of Young to scout are the Naegelin Rim/Canyon area and the Valentine Ridge/Canyon area. Portions of Unit 23 in the Canyon Creek area were burned in the Rodeo-Chediski Fire and will have an impact on mule deer populations there.


Whitetail Deer
White-tail deer numbers in unit 23 are static to improving. The long-term drought we have been experiencing over the past several years has had an effect on them but they seem to thrive in unit 23 regardless. How well the fawns survive due to the dry spring and summer rains is a good indication of the condition of the total populations the following year.
Look forward to better populations on years with increased rainfall.

White-tailed deer can be found in all habitats from the semi-desert grassland areas up through through mixed-conifer forests. They are primarily found in a band of elevation from 3,500 feet to 6,000 feet. White-tailed deer prefer areas that do not experience heavy livestock densities. Required equipment for a successful hunt is a GOOD pair of binoculars and a tripod to mount them on and/or a spotting scope.
There are areas in the unit where a good glasser can glass 20 to 30 deer from one vantage point. This can't be done unless you have the proper equipment.

Popular areas holding high densities of whitetailed deer are between Cherry Creek and Tonto Creek at an elevation between 3,500 to 6,000 feet. All major drainages that run off of the Sierra Ancha Mountains hold whitetailed deer. For an undisturbed hunt, packing into one of the wilderness areas is a good plan.
These are Salome, Hells Gate and Sierra Ancha. The north half of the unit also produces good hunt opportunities for white-tailed deer.

Tips: Pre-season scouting is very important. Locate an area away from roads and glass the area to locate deer. Use a Tonto National Forest map to help you locate areas in which to search.
White-tailed deer are very localized and can be found in the same canyon or hillside several times. The December hunt is a rut hunt and the bucks are usually actively seeking out does. Continue to glass with an honest effort and you should be able to locate a mature buck.
HuntScore Tip
Selection of a good area is one step to improving your success. You must be able to locate deer and familiarize yourself with their habitats. Use of good optics and some pre-season scouting will increase your odds of being successful.
Photos and Terrain Notes
---
The elevation in this area ranges from approximately 2,200' at Roosevelt Lake to 7,700' on Aztec Peak in the Sierra Anchas. Terrain is characterized by flat desert plains cut by washes at lower elevations and steep, rocky mountains and deep canyons at the higher. Vegetation varies from Sonoran desertscrub on the flats to coniferous forests on the mountains.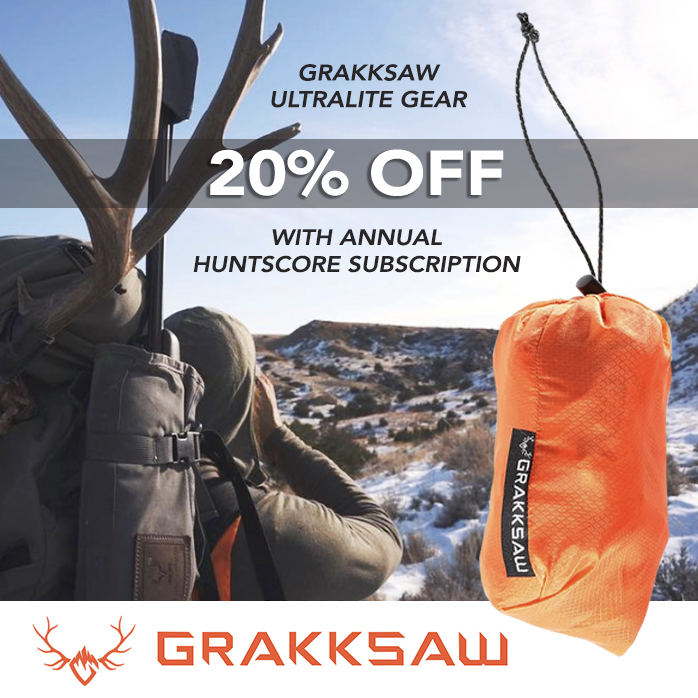 Deer Over The Counter Hunts (2020)
---
There are 1 OTC hunts in this unit. Go Pro to view the details!
Go Pro and get:
The ability to filter OTC units by residency and manner/sex
Over the counter unit hunts listed with:

Residency Requirements
Season and Manner of Take Restrictions
Season Dates
Deer Drawing Stats (2020)
---
19.9%
Overall Unit
1st Choice Draw Odds
Choose a hunt below to take a deeper dive into quotas, drawing odds, drawing trends, and harvest data.

| | | | | | | | | |
| --- | --- | --- | --- | --- | --- | --- | --- | --- |
| | 1089 | M | ALL | G | LL | 6.1% | 68 | 2020 Hunt Code: 1088 |
| | 1088 | M | ALL | G | LL | 46.2% | 86 | 2020 Hunt Code: 1087 |
| | 1038 | M | ALL | G | LL | 21.2% | 74 | 2020 Hunt Code: 1038 |
| | 1087 | M | ALL | G | LL | 29.6% | 82 | 2020 Hunt Code: 1086 |
| | 1162 | E | ALL | G | Y | 25.5% | 78 | 2020 Hunt Code: 1161 |
HuntScore Tip: A Loyalty bonus point can also be earned per species, if an applicant submits a valid application at least once a year for a hunt permit-tag or bonus point for that species consecutively for a 5­year period. An applicant retains the loyalty bonus point once accrued as long as the applicant continues to submit a valid application for that species at least once a year.
Go Pro and get:
Drawing trends across multiple years
Individual hunt quotas
1st choice license applications and licenses drawn
Draw odds for resident and nonresident applicants
Minimum preference points to draw
Point creep plots
Deer Harvest Stats (2020)
---
| | | | | | | | | | |
| --- | --- | --- | --- | --- | --- | --- | --- | --- | --- |
| ALL | G | LL | M | CD | 187 | 68 | 68 | 0 | 0 |
| ALL | G | LL | M | CD | 218 | 53 | 53 | 0 | 0 |
| ALL | G | LL | M | CD | 99 | 38 | 38 | 0 | 0 |
| ALL | G | LL | M | MD | 458 | 130 | 130 | 0 | 0 |
| ALL | G | Y | E | N/A | 192 | 117 | 117 | 0 | 0 |
HuntScore Tip: Ever hunt a unit with a 100% success rate and not see any animals? If you're nodding your head to any of these scenarios then you're one of the people who knows that statistics are a good guide, but they aren't a guarantee.
Go Pro and get:
Harvest trends across multiple years
Harvest stats by hunt_code, manner, season, sex, type
Average harvest rates
Average days per hunter
Overall harvest trends