Access Notes
---
Bureau of Land Management
State Wildlife/Wilderness Areas
Land Ownership
Legend
---
Beginning at the junction of the Salt and Verde Rivers; north along the Verde River to Childs; easterly on the Childs-Strawberry Rd. to Fossil Creek; north on the creek to Fossil Springs; southeasterly on FS trail 18 (Fossil Spring Trail) to the top of the rim; northeasterly on the rim to Nash Point on the Tonto-Coconino National Forest boundary along the Mogollon Rim; easterly along this boundary to Tonto Creek; southerly along the east fork of Tonto Creek to the spring box, north of the Tonto Creek Hatchery, and continuing southerly along Tonto Creek to the Salt River; westerly along the Salt River to the Verde River; except those portions that are sovereign tribal lands of the Tonto Apache Tribe and the Fort McDowell Mohave-Apache Community.
Deer Notes
---
Mule deer numbers in Unit 22 continue to decline over the last ten years just like most of the state during this time of very little precipitation. Mule deer can be found from the southern portion of the unit in the Sonoran Desert north to Mogollon Rim into the Ponderosa Pine forests on the Mogollon Rim. The mule deer archery hunt in Unit 22 begins in late August for the archery hunters and closes in mid September and reopens in December and stays open until the end of January. This unit provides many opportunities for the archery hunter to harvest a good buck during the rut in January.
The mule deer rifle season opens in Unit 22 in the end of October and stays open until the first week of November. Hunters during the rifle season should glass hillsides early in the morning and just before dusk to locate mule deer before they bed. During the October mule deer hunt the deer tend not to move much after the early morning. Scouting is very important for the October mule deer hunt to locate deer and deer sign before the season starts.

The Mazatzal Wilderness area holds pockets of mule deer where water is found year round and this area can be accessed by the Sheep's Bridge Crossing road along the east side of the Verde River.
There are several good trailheads along this road to get you into the wilderness area, but access is limited to foot or horseback travel only. The Edwards Park area just south of Mt. Ord holds a fair number of mule deer and receives little pressure because of the ruggedness of the road. Access off of Highway 87 to the Four Peaks Rd., (FS 143) east to FS 422, go north to Edwards Park, which is at the end of the road.

Mt.
Ord: Access off Highway 87 and FS 626 to the east, the lower basins like Cottonwood Basin hold mule deer on the western facing slopes below the thick chaparral vegetation on the hillsides.

Bushnell Tanks: Access off of Highway 87 to FS Road 22, mule deer can be found on most of the hillsides in this area. Glass the long ridges and canyon areas on both sides of the FS Road 22.

Four Peaks: Access off of Highway 87 or State Route 188 to FS Road 143 and go to the large mountaintops and ridges and glass the southern most sides to the north and south of FS Road 143. There is lots of country in this area to look at for mule deer so scouting is recommended for this area.

Three Bar Wildlife area: Access is off Highway 188 from the Jake's Corner area to the Roosevelt Dam. The areas behind Tonto Basin have recently been burned but should provide good visibility for locating moving deer along and in the canyons.
Whitetail deer also inhabit these areas so be sure of your identification before shooting.

Payson: Mule deer can be found all through the Tonto National Forest area around Payson. The main road into this area is the Control Road, FS Road 64, which crosses below the Rim from Pine to Indian Gardens. Mule deer can be found in all of the forested areas and pre-scouting is advised because of high activity in these areas. Locate waterholes in the area and look for sign of recent activity.
Whitetail Deer
Whitetail deer can be found in all habitat types occurring in Unit 22, from the semi-desert grassland areas through the ponderosa pine forests under the Mogollon Rim. However, most of the whitetail population occurs in the chaparral vegetation zones extending from the Four Peaks area northward to the Mogollon Rim. Generally, this zone is above 4,000 feet in elevation.
The Whitetail hunt in unit 22 is broken into two seasons, the first occurring in October and the second in December (Refer to regulations for exact season dates). Approximately 90% of the permits are offered in the early season giving better drawing odds when compared to the December hunt.
For those who are lucky to draw the December hunt, this means a high quality hunt in the rut. The rut will occur from mid-December to mid-February and peak the first part of January. Don't discard the early hunt. Although the Whitetail are not in the rut, this can prove to be a very productive hunt.
Archery hunters enjoy generous seasons in August/September and December/January. Additionally, only antlered deer are legal to harvest in Unit 22.

Unit 22 is free of access problems occurring from private property issues like occur in many of the southern Arizona whitetail units. The only access problems occur from the ruggedness and remoteness in some parts of the unit, like the Mazatzal Wilderness Area. In response to past fires and fire dangers, there may be access restrictions at certain times of the year.
Prior to going a field, you should contact the appropriate Tonto National Forest Ranger District to inquire on present restrictions. As with any hunt, a scouting trip or two before your planned hunt will greatly increase your chances of filling that tag.

Starting at the northern part of the unit and going south. Fossil Creek Canyon and Hardscrabble Canyon: Both areas are located west of Strawberry and can be accessed off FS Roads 708, 591, or the 194. Both canyons are deep and steep, but good bucks can be found here.

Polles Mesa: This area is for those wishing a pack trip.
The south and east side of Polles Mesa are good whitetail country. Polles Mesa is located in the Mazatzal Wilderness area north of the LF Ranch, which is roughly four miles west of the Doll Baby Ranch where the trailhead starts. Doll Baby Ranch is west of Payson and can be found on FS Road 406.

Eastern foothills of the Mazatzal Wilderness: Good whitetail country can be found from Doll Baby Ranch to Slate Creek. Specific areas include City Creek, Boyd Mountain, Deer Creek, Gold Creek and Slate Creek.
Access to these areas is off of Highway 87 and on FS Roads 406, 414, 442, 419, 415 and the 201.

Mt. Ord: Access off Highway 87 and FS Road 626. Whitetail can be found right off Highway 87, but most range from half way up to the top.
Also, the south side of Mt. Ord is gook whitetail country and can be accessed off FS Road 22 (Bushnell Tanks Road).

Slopes off Edwards Park: Nice whitetail country, with many burns on it over the past 10-15 years. Access off Highway 87 and FS Road 22 (Bushnell Tanks Road) or off Highway 188 and FS Roads 524, 409, or 421. FS Road 143 to FS Road 422 takes you out on Edward's Park itself.

Lone Fire Burn area: Four Peaks is located in the middle of this burn and can be accessed off FS Road 143 off highways 87 or 188 or off the Three Bar Wildlife Area.

Foothills around Ballantine Trailhead (south of Sunflower on Highway 87): Surprisingly, a decent whitetail population occurs down in the upper Sonoran desert of this area.

Tips: Pre-season scouting is very important.
Purchase a Tonto National Forest map at a minimum and topo maps for a more detailed look at the areas. Locate an area that gives you a good vantage point to glass. The December whitetail hunt is a rut hunt and the bucks are actively seeking does. The early hunt is out of the rut, but bucks can be patterned much more easily.
Mornings and evenings are great times to glass but don't exclude midday. Bucks are seen all day and if you're not in the field looking you're not going to see them.
HuntScore Tip
Selection of a good area is one step to improving your success. You must be able to locate deer and familiarize yourself with their habitats. Use of good optics and some pre-season scouting will increase your odds of being successful.
Photos and Terrain Notes
---
Terrain varies from relatively flat desert grasslands to high, forested mountains. The elevation in this area ranges from 1,500' at Saguaro Lake to 7,894' at Mazatzal Peak. Sonoran desert vegetation at lower elevations to mixed conifer, spruce/fir/ponderosa pine on Mazatzal Peak at 7,894'. pinyon/juniper and extensive chaparral in the Mazatzal Mountains and along the base of the Mogollon Rim.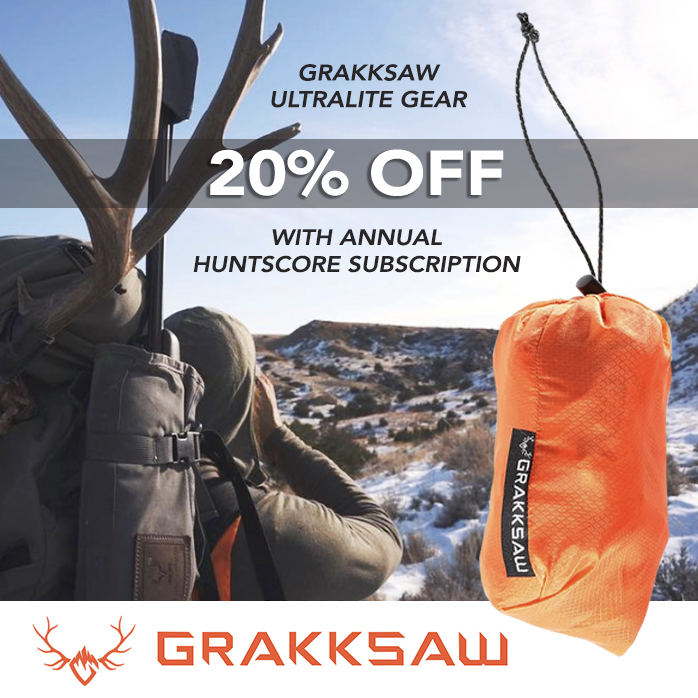 Unit Elevation Profile
HuntScore generates thousands of synthetic hikes in the unit to create an elevation profile. This profile is what you can expect to experience within a 2 mile hike from a road or trail in this unit.
Elevation in this unit ranges from 1332' to 7253' with a median elevation of 2416'. If you are preparing to hunt this unit you should train for hiking up and down slopes of 6.8%.
Distribution of Slopes From Hikes
Common Slope
This is typical incline or decline experienced while hiking from a road or trail in the unit
Elevation Range
Max Elevation: 7253'
Median Elevation: 2416'
Min Elevation: 1332'
Common Elevation Profiles
Deer Over The Counter Hunts (2020)
---
Below are OTC hunts available for Game Management Unit 22.

| | | | | | | | |
| --- | --- | --- | --- | --- | --- | --- | --- |
| RSNRS | | M | A | G | OTC | 1/1 - 1/31, 8/21 - 9/20, 12/11 - 12/31 | |
Deer Drawing Stats (2021)
---
29.4%
Overall Unit
1st Choice Draw Odds
Choose a hunt below to take a deeper dive into hunt scores, drawing trends, and harvest data.

| | | | | | | | | | | | | | |
| --- | --- | --- | --- | --- | --- | --- | --- | --- | --- | --- | --- | --- | --- |
| | 1036 | M | ALL | G | LL | 375 | 375 | 0 | 28.7% | 17.4% | 3 | | |
| | 1083 | M | ALL | G | LL | 350 | 350 | 0 | 44.5% | 37.5% | 3 | 3 | |
| | 1084 | M | ALL | G | LL | 350 | 350 | 0 | 67.4% | 30% | 3 | 3 | |
| | 1085 | M | ALL | G | LL | 50 | 50 | 0 | 7% | 1% | 8 | 15 | |
| | 1160 | M | ALL | Y | Y | 150 | 150 | 0 | 36.9% | 35.3% | 3 | 5 | |
HuntScore Tip: A Bonus Point is an accumulated credit (or point) that authorizes the Department to issue a Big Game Drawing applicant additional computer-generated random numbers during a draw. The bonus point system grants an applicant one random number entry for each bonus point that has been accumulated into the drawing for that species.
Deer Harvest Stats (2020)
---
| | | | | | | | | | | | |
| --- | --- | --- | --- | --- | --- | --- | --- | --- | --- | --- | --- |
| ALL | G | LL | M | CD | 350 | 114 | 114 | 0 | 0 | 33% | 4 |
| ALL | G | LL | M | CD | 312 | 99 | 99 | 0 | 0 | 32% | 4 |
| ALL | G | LL | M | CD | 44 | 17 | 17 | 0 | 0 | 39% | 7 |
| ALL | G | LL | M | MD | 512 | 89 | 89 | 0 | 0 | 17% | 4 |
| ALL | G | Y | E | N/A | 141 | 65 | 65 | 0 | 0 | 46% | 3 |
HuntScore Tip: Ever hunt a unit with a 100% success rate and not see any animals? If you're nodding your head to any of these scenarios then you're one of the people who knows that statistics are a good guide, but they aren't a guarantee.
Harvests Trends
---
Overall harvests trends are broken down by hunt_code, manner, season, sex, type, and species of deer (if applicable) to the extent state wildlife managers provide such data.
Total Harvest
Success Rate
Avg. Days Hunted
Weather Insights
---
Weather can vary by elevation. See how weather varies by elevation within a unit by selecting an elevation range. Elevation ranges are based on weather stations in or near the unit. Not all weather elements are available within the unit.
Average Temps
Use temperature ranges to plan and prepare for your hunt. Large swings indicate a good layering system should be used. Be sure to make note of the extreme temperatures as these often pose the greatest risk to hunters. If you plan on hunting in higher elevation, as a rule of thumb, expect the tempture to decrease roughly 5° for every 1000' in elevation gain.
WITH A FREE ACCOUNT GET:
Precip totals by month
Snow depth by month
Min/Max precip and snow depth
Average # of days between precip or snow event
Precipitation
The probability of precipitation is the likelihood of experience rain, snow, hail, etc... on a given day within the month. A good trick is to invert the probability to estimate how many days will pass, on average, between precipitation events. Hover or click a month to see how many days will pass between precipitation events.
Use the average and maximum precipitation events to set expetations for what rain gear to bring. Also remember that water availability can influence wildlife patterns, so be sure to check out the current weather patterns leading up to your hunt.
Each month of the year brings it's own challenges for weather. Select a month to see what you can expect and how to prepare for extreme events.
Likely Wind Directions
Sunshine
Cloud Cover
Other Weather Events
TrailHead Chatter
---
With A Free Account Get:
Ability to read comments
Ability to post comments
Ability to upvote and downvote comments