Access Notes
---
Bureau of Land Management
US Fish and Wildlife Service
US Forest Service National Grasslands
State, County, City; Park and Outdoor Recreation Areas
State Wildlife/Wilderness Areas
Department of the Defense
Land Ownership
Legend
---
Beginning at the junction of the Salt and Verde Rivers; north along the Verde River to Childs; easterly on the Childs-Strawberry Rd. to Fossil Creek; north on the creek to Fossil Springs; southeasterly on FS trail 18 (Fossil Spring Trail) to the top of the rim; northeasterly on the rim to Nash Point on the Tonto-Coconino National Forest boundary along the Mogollon Rim; easterly along this boundary to Tonto Creek; southerly along the east fork of Tonto Creek to the spring box, north of the Tonto Creek Hatchery, and continuing southerly along Tonto Creek to the Salt River; westerly along the Salt River to the Verde River; except those portions that are sovereign tribal lands of the Tonto Apache Tribe and the Fort McDowell Mohave-Apache Community.
Javelina Notes
---
Javelina are distributed throughout Unit 22 ranging from the southern end of the unit, (lower Sonoran desert scrub habitat), to the northern end of the unit, (ponderosa pine forest), just below the Mogollon Rim. However, the elevations with the most concentrations of Javelina are in the lower to mid elevations ranging from 1,500-5,000 feet. Lower Sonoran desert habitat to juniper grassland habitat types hold the most Javelina. When weather patterns are cold, Javelina move relatively late in the day when the weather warms up.
They have very little body fat and their pelage does not adequately keep them warm, you may therefore find them bunched up and laying on each other during very cold mornings or not moving around to feed until the sun warms the hillside into late morning. During cold temperatures Javelina may feed throughout the day. During hot weather, Javelina will move early and late in the evening to feed, and may continue moving in the coolness of dark.

A good pair of binoculars with a steady rest or tripod will greatly enhance your chances of a successful Javelina hunt.
Scouting for Javelina and locating several different herds will also increase your chances of a successful hunt. Locate springs and water holes and scout a 360-degree circle around that water source of approximately 1.5 - 2 miles from the source. Because Javelina are very territorial, it is a good practice not to hunt the same herd year after year, but to hunt several different herds. This will allow the herds a chance to recuperate especially if several hunters harvested Javelina from the same herd.
Special care should be taken to observe the Javelina herds and avoid if possible harvesting sows with young piglets or "Reds". Most piglets will stay close to their mother's heels, but can be as far as 20 yards away.

Some Javelina sign is relatively easy to locate. When scouting look for signs of Javelina rooting around various plants, grasses, bushes, and cactus.
Javelina will eat prickly pair cactus more during the fall winter months and it will appear very shredded at the bite location. Cattle and rabbits leave more of a clean bite mark on cactus. Javelina will also eat hedgehog cactus and it will appear as if the cactus was laid open and the inside of the cactus was scooped out with a spoon. Also look for Javelina scat, it looks similar to dog scat but dries up quickly, turns white and falls apart.
Javelina scat generally brakes up very quickly in the environment and does not last long unlike deer pellets. If it is green, you are right on top of them and the Javelina are using the area. Also check rocky overhangs, caves and under trees where Javelina might bed. During spring and early summer, Javelina will graze on green grasses and new forbs and their sign of rooting or cactus chewing will not be as evident.
Access to the unit is best obtained by purchasing a USFS Tonto National Forest Map at local map and hiking stores or by contacting the Tonto National Forest Service Office in Phoenix at (602) 225-5200 or at any of the local Ranger Districts located in: Mesa (480) 610-3300, Cave Creek (480) 488-3441, Payson (520) 474-7900, Globe (520) 402-6200, Tonto Basin (520) 467-3200, and Pleasant Valley (520) 462-3311. Not all roads are listed on the Tonto map, so it's highly recommended that you purchase several topographical maps of the area you intend to hunt. These maps will give you more detailed information on canyons, peaks, springs and roads to aid you on your hunt.

The unit can be accessed by taking Highway 87 north from the Phoenix area towards Payson.
To access most of the unit, it is best to have four-wheel-drive or an off-highway vehicle (OHV). If you use an OHV or four-wheel-drive please stay on existing roads. Cross-country driving is prohibited. Report OHV violations, vandalism, and litter at 1-800-VANDALS and game violations at 1-800-352-0700.
Remember to leave the area cleaner than what you found it to protect your privilege to hunt there in the future.

Starting on the west side of Highway 87, you can hunt just north of the Fort McDowell Indian Reservation in the Lower Sycamore Creek area and Sugar Loaf Mountain area to the unit boundary (Verde River). At the beginning of these two areas, they tend to get a lot of OHV recreation use, but if you continue past those areas, you can get into to some good quality Javelina hunting areas that receive very little hunting pressure. You can also try the "Rolls Area" north of Saguaro Lake.
Take Forest Service (FS) Road 143 and hunt the lower elevations towards Saguaro Lake and the Cane Springs area. Several large fires have run through this area. Concentrate on hunting the edges of the unburned vegetation. Javelina may utilize the edges of the burned area for new green growth.
Continuing north up Highway 87, you can hunt off the Four Peaks Road, Ballentine Trail Area, and just off Highway 87 on both sides. All these areas offer good lower Sonoran desert Javelina hunting.

As you continue north up Highway 87 the habitat turns into juniper prickly pear grasslands at about the 3,200-4,500 foot elevation. Try scouting the Diamond Mountnain Area on the west side of the highway or in the Bushnell Tanks Area on the east side of the highway.
The Slate Creek area up to the Junction of Highways 87 and 188 offer some very good Javelina hunting. There are only a few roads to the east and west of the highway, but you can access some good areas by hiking east of Highway 87. By taking Highway 188, you can hunt the Jakes Corner, and Tonto Basin areas. Remember to hunt west of Tonto Creek and Roosevelt Lake to stay in Unit 22.
Concentrate on hunting Reed Springs, Cottonwood Creek, Slate Creek, Buena Vista Springs and The Three Bar Wildlife Area.

To the north of the junction of Highways 87 and 188, try Brady Canyon, FS Road 184 along Rye Creek, and off of FS Roads 417 & 417A west of the town of Gisela. Also try scouting the Barnhardt Trail area, Half Moon Springs and the 414 road west of Rye. You can also try scouting west of Payson on the Doll Baby Ranch Road FS 406.
HuntScore Tip
The quality of your hunt depends on you. Preseason scouting, preparation for the environmental conditions, and physical conditioning are important factors. The success and quality of your hunt will likely increase with the distance from your vehicle and roads.
Photos and Terrain Notes
---
Terrain varies from relatively flat desert grasslands to high, forested mountains. The elevation in this area ranges from 1,500' at Saguaro Lake to 7,894' at Mazatzal Peak. Sonoran desert vegetation at lower elevations to mixed conifer, spruce/fir/ponderosa pine on Mazatzal Peak at 7,894'. pinyon/juniper and extensive chaparral in the Mazatzal Mountains and along the base of the Mogollon Rim.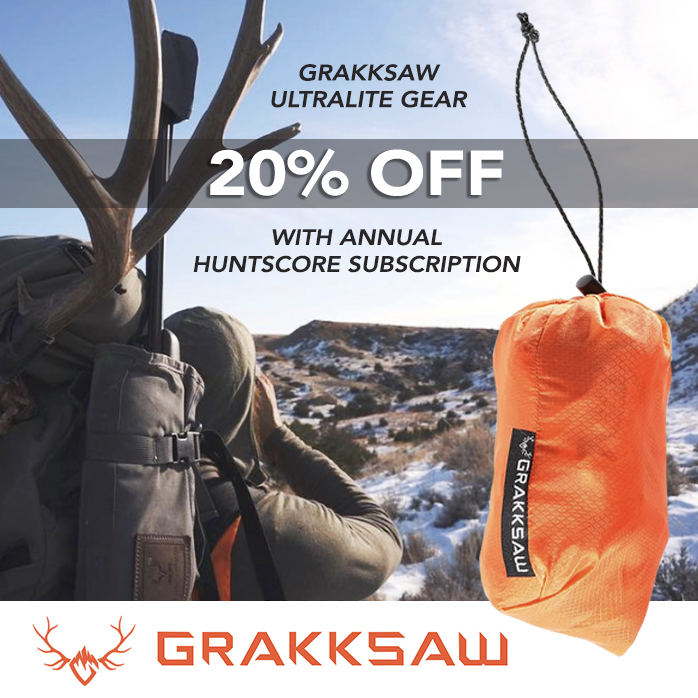 Unit Elevation Profile
HuntScore generates thousands of synthetic hikes in the unit to create an elevation profile. This profile is what you can expect to experience within a 2 mile hike from a road or trail in this unit.
Elevation in this unit ranges from 1332' to 7253' with a median elevation of 2416'. If you are preparing to hunt this unit you should train for hiking up and down slopes of 6.8%.
Distribution of Slopes From Hikes
Common Slope
This is typical incline or decline experienced while hiking from a road or trail in the unit
Elevation Range
Max Elevation: 7253'
Median Elevation: 2416'
Min Elevation: 1332'
Common Elevation Profiles
Javelina Drawing Stats (2021)
---
59.9%
Overall Unit
1st Choice Draw Odds
Choose a hunt below to take a deeper dive into hunt scores, drawing trends, and harvest data.

| | | | | | | | | | | | | | |
| --- | --- | --- | --- | --- | --- | --- | --- | --- | --- | --- | --- | --- | --- |
| | 5041 | E | ALL | S | Y | 100 | 100 | 0 | 35% | 14.3% | 3 | 3 | 2021 Hunt Code: 5042 |
| | 5061 | E | HAM | S | LL | 400 | 400 | 0 | 90.8% | 66.7% | 2 | 2 | 2021 Hunt Code: 5062 |
| | 5012 | E | ALL | S | LL | 550 | 550 | 0 | 49.3% | 50% | 2 | 2 | 2021 Hunt Code: 5012 |
| | 5088 | E | A | S | LL | 450 | 450 | 0 | 76.9% | 64.9% | 2 | 2 | 2021 Hunt Code: 5089 |
HuntScore Tip: Any hunt permit-tags not issued in the three drawing phases are eligible for the first-come/first­serve process. Applications are made by mail (or online, if available) and hunt permit-tags are issued to the first individuals who apply for these hunts. In the first-come/first-serve process, a successful applicant retains all accumulated bonus points.
Javelina Harvest Stats (2021)
---
| | | | | | | | | | | |
| --- | --- | --- | --- | --- | --- | --- | --- | --- | --- | --- |
| A | S | LL | E | 364 | 0 | 0 | 0 | 0 | 35% | 4 |
| ALL | S | LL | E | 456 | 0 | 0 | 0 | 0 | 29% | 3 |
| ALL | S | Y | E | 87 | 0 | 0 | 0 | 0 | 46% | 3 |
| HAM | S | LL | E | 336 | 0 | 0 | 0 | 0 | 23% | 3 |
HuntScore Tip: Ever hunt a unit with a 100% success rate and not see any animals? If you're nodding your head to any of these scenarios then you're one of the people who knows that statistics are a good guide, but they aren't a guarantee.
Harvests Trends
---
Overall harvests trends are broken down by hunt_code, manner, season, sex, type, and species of deer (if applicable) to the extent state wildlife managers provide such data.
Total Harvest
Success Rate
Avg. Days Hunted
Weather Insights
---
Weather can vary by elevation. See how weather varies by elevation within a unit by selecting an elevation range. Elevation ranges are based on weather stations in or near the unit. Not all weather elements are available within the unit.
Average Temps
Use temperature ranges to plan and prepare for your hunt. Large swings indicate a good layering system should be used. Be sure to make note of the extreme temperatures as these often pose the greatest risk to hunters. If you plan on hunting in higher elevation, as a rule of thumb, expect the tempture to decrease roughly 5° for every 1000' in elevation gain.
WITH A FREE ACCOUNT GET:
Precip totals by month
Snow depth by month
Min/Max precip and snow depth
Average # of days between precip or snow event
Precipitation
The probability of precipitation is the likelihood of experience rain, snow, hail, etc... on a given day within the month. A good trick is to invert the probability to estimate how many days will pass, on average, between precipitation events. Hover or click a month to see how many days will pass between precipitation events.
Use the average and maximum precipitation events to set expetations for what rain gear to bring. Also remember that water availability can influence wildlife patterns, so be sure to check out the current weather patterns leading up to your hunt.
Each month of the year brings it's own challenges for weather. Select a month to see what you can expect and how to prepare for extreme events.
Likely Wind Directions
Sunshine
Cloud Cover
Other Weather Events