Mountain Lion Hunting in Arizona

Game Management Unit 22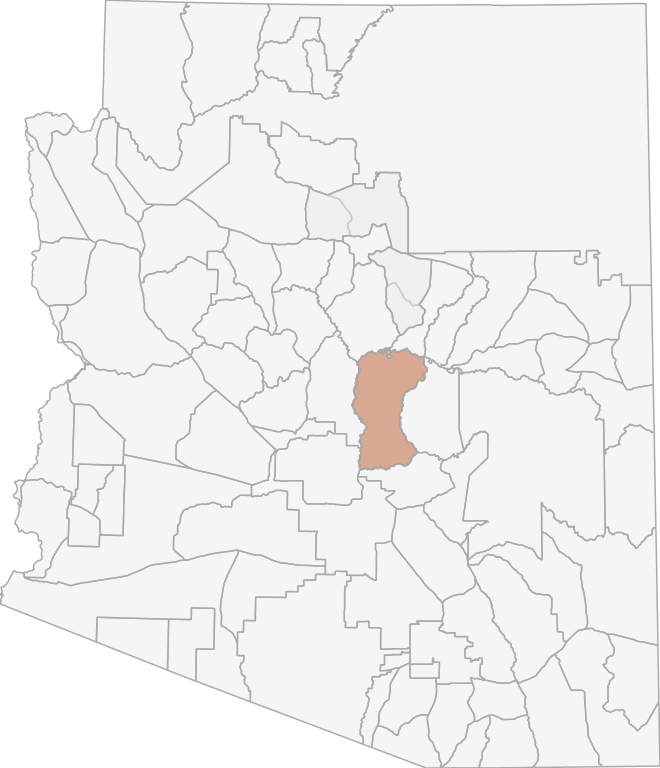 Access Notes
---
Bureau of Land Management
US Fish and Wildlife Service
US Forest Service National Grasslands
State, County, City; Park and Outdoor Recreation Areas
State Wildlife/Wilderness Areas
Department of the Defense
Land Ownership
Legend
---
Beginning at the junction of the Salt and Verde Rivers; north along the Verde River to Childs; easterly on the Childs-Strawberry Rd. to Fossil Creek; north on the creek to Fossil Springs; southeasterly on FS trail 18 (Fossil Spring Trail) to the top of the rim; northeasterly on the rim to Nash Point on the Tonto-Coconino National Forest boundary along the Mogollon Rim; easterly along this boundary to Tonto Creek; southerly along the east fork of Tonto Creek to the spring box, north of the Tonto Creek Hatchery, and continuing southerly along Tonto Creek to the Salt River; westerly along the Salt River to the Verde River; except those portions that are sovereign tribal lands of the Tonto Apache Tribe and the Fort McDowell Mohave-Apache Community.
Mountain Lion Notes
---
This unit boasts one of the higher mountain lion densities in the state. Much of the unit from Four Peaks along the Mazatzal Wilderness to the Mogollon Rim is considered excellent mountain lion habitat. The rough canyons and ridges within the chaparral vegetation zone and upper Sonoran desert provide mountain lions all they need.

Over the last 10 years, an average harvest of 11 mountain lions a year have been reported.
The ruggedness and lack of snow cover over most of the unit throughout most of the year makes it difficult for most hound hunting, but some with good dogs can do quite well. Approximately, 60 percent of the total yearly harvest comes from hunters using hounds. Therefore, a good percentage (40 percent) of the harvest comes from elk, deer and bear hunters or people specifically predator calling mountain lions. If you do draw an elk or deer tag or go bear hunting in Unit 22, you would be wise to get a mountain lion tag before you head out into the field.
Additionally, if you decide to hire a guide be sure to get references and talk to them about their hunting experiences with a particular guide before hiring anyone. Some guides are definitely better than others at helping you fill your lion tag in an area like Unit 22.

The Department has started a new hunt this year in the southern portion of Unit 22. The northern boundary is the Four Peaks and El Oso Roads. A harvest objective of 12 lions was set for this Unit 22 South hunt.
The bag limit for 22 South is one lion per day per hunter (until the objective is met) and the rest of Unit 22 is set at one lion per calendar year per hunter.

As stated earlier, much of the unit is considered excellent mountain lion habitat from Four Peaks along the Mazatzal Wilderness to the Mogollon Rim (excluding the Lone Fire burn area). Most rugged areas with good deer, elk or javelina populations will also support mountain lions.

North of Payson: Look for sign in areas like the Diamond and Little Diamond rims, Crackerjack Road area north to Fossil Creek and along the Mogollon Rim.
South of Payson: From the Doll Baby Ranch (along the East Verde River, west of Payson) south along the foothills of the Mazatzal Wilderness to Sunflower. Also, the canyons off Mt. Ord to the edge of the Lone Fire (Four Peaks) are good places for a mountain lion to be found. Predator callers might try some of the larger canyon areas extending north of Canyon and Apache Lakes.
These canyons are major travel routes for lions and their prey.
HuntScore Tip
Public land and private land percentages can sometime be misleading. A unit may have 80% public land, but a particluar species may only occupy 20% on the entire area. And that 20% species distribution may lie 100% within private lands. Does that sound confusing? Just remember that there are always exceptions to the rule, and land ownership is just one piece of the puzzle.
Photos and Terrain Notes
---
Terrain varies from relatively flat desert grasslands to high, forested mountains. The elevation in this area ranges from 1,500' at Saguaro Lake to 7,894' at Mazatzal Peak. Sonoran desert vegetation at lower elevations to mixed conifer, spruce/fir/ponderosa pine on Mazatzal Peak at 7,894'. pinyon/juniper and extensive chaparral in the Mazatzal Mountains and along the base of the Mogollon Rim.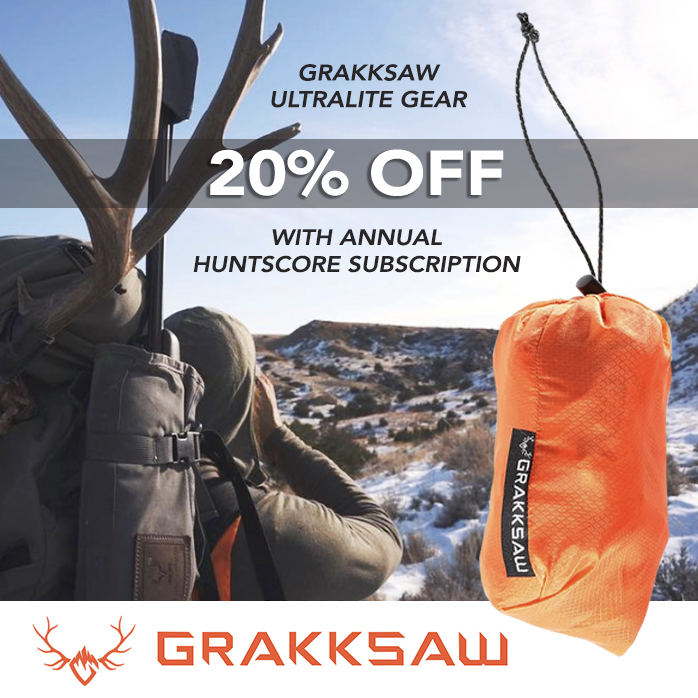 Unit Elevation Profile
HuntScore generates thousands of synthetic hikes in the unit to create an elevation profile. This profile is what you can expect to experience within a 2 mile hike from a road or trail in this unit.
Elevation in this unit ranges from 1332' to 7253' with a median elevation of 2416'. If you are preparing to hunt this unit you should train for hiking up and down slopes of 6.8%.
Distribution of Slopes From Hikes
Common Slope
This is typical incline or decline experienced while hiking from a road or trail in the unit
Elevation Range
Max Elevation: 7253'
Median Elevation: 2416'
Min Elevation: 1332'
Common Elevation Profiles
Mountain-lion Harvest Stats (2020)
---
| | | | | | | | | | | |
| --- | --- | --- | --- | --- | --- | --- | --- | --- | --- | --- |
| | | | N/A | 0 | 17 | 9 | 5 | 0 | 0% | 0 |
HuntScore Tip: Ever hunt a unit with a 100% success rate and not see any animals? If you're nodding your head to any of these scenarios then you're one of the people who knows that statistics are a good guide, but they aren't a guarantee.
Harvests Trends
---
Overall harvests trends are broken down by hunt_code, manner, season, sex, type, and species of deer (if applicable) to the extent state wildlife managers provide such data.
Total Harvest
Success Rate
Avg. Days Hunted
Weather Insights
---
Weather can vary by elevation. See how weather varies by elevation within a unit by selecting an elevation range. Elevation ranges are based on weather stations in or near the unit. Not all weather elements are available within the unit.
Average Temps
Use temperature ranges to plan and prepare for your hunt. Large swings indicate a good layering system should be used. Be sure to make note of the extreme temperatures as these often pose the greatest risk to hunters. If you plan on hunting in higher elevation, as a rule of thumb, expect the tempture to decrease roughly 5° for every 1000' in elevation gain.
WITH A FREE ACCOUNT GET:
Precip totals by month
Snow depth by month
Min/Max precip and snow depth
Average # of days between precip or snow event
Precipitation
The probability of precipitation is the likelihood of experience rain, snow, hail, etc... on a given day within the month. A good trick is to invert the probability to estimate how many days will pass, on average, between precipitation events. Hover or click a month to see how many days will pass between precipitation events.
Use the average and maximum precipitation events to set expetations for what rain gear to bring. Also remember that water availability can influence wildlife patterns, so be sure to check out the current weather patterns leading up to your hunt.
Each month of the year brings it's own challenges for weather. Select a month to see what you can expect and how to prepare for extreme events.
Likely Wind Directions
Sunshine
Cloud Cover
Other Weather Events