Access Notes
---
Bureau of Land Management
US Fish and Wildlife Service
US Forest Service National Grasslands
State, County, City; Park and Outdoor Recreation Areas
State Wildlife/Wilderness Areas
Department of the Defense
Land Ownership
Legend
---
Beginning at the junction of the Salt and Verde Rivers; north along the Verde River to Childs; easterly on the Childs-Strawberry Rd. to Fossil Creek; north on the creek to Fossil Springs; southeasterly on FS trail 18 (Fossil Spring Trail) to the top of the rim; northeasterly on the rim to Nash Point on the Tonto-Coconino National Forest boundary along the Mogollon Rim; easterly along this boundary to Tonto Creek; southerly along the east fork of Tonto Creek to the spring box, north of the Tonto Creek Hatchery, and continuing southerly along Tonto Creek to the Salt River; westerly along the Salt River to the Verde River; except those portions that are sovereign tribal lands of the Tonto Apache Tribe and the Fort McDowell Mohave-Apache Community.
Turkey Notes
---
Turkey numbers in this unit are small compared with other turkey units in the state.

When hunting in the fall, time spent scouting near stock tanks and creeks to locate flocks will produce the best results. Turkey will develop a daily pattern of feeding and watering. If you can locate a flock around water at a certain time one day, it's a good bet the flock will be there in later days.
The majority of the turkeys in the unit will be found around the edge of the Dude Burn, especially the area north of Tonto Village (Turkey Ridge). Other areas near the burn include Big Canyon and Ellison Creek. One area south of the burn is Piuate Draw (USFS 198 Road) where you can work the area north into the burn. A limited number of birds can be found in the Chase Creek, Bray Creek, and Weber Creek drainage as well as Hardscrabble Mesa south of Strawberry.
HuntScore Tip
Public land and private land percentages can sometime be misleading. A unit may have 80% public land, but a particluar species may only occupy 20% on the entire area. And that 20% species distribution may lie 100% within private lands. Does that sound confusing? Just remember that there are always exceptions to the rule, and land ownership is just one piece of the puzzle.
Photos and Terrain Notes
---
Terrain varies from relatively flat desert grasslands to high, forested mountains. The elevation in this area ranges from 1,500' at Saguaro Lake to 7,894' at Mazatzal Peak. Sonoran desert vegetation at lower elevations to mixed conifer, spruce/fir/ponderosa pine on Mazatzal Peak at 7,894'. pinyon/juniper and extensive chaparral in the Mazatzal Mountains and along the base of the Mogollon Rim.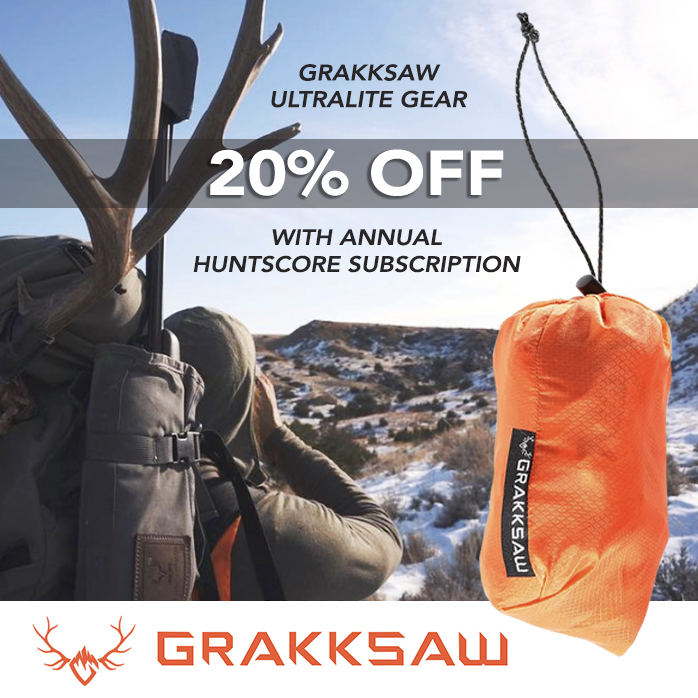 Unit Elevation Profile
HuntScore generates thousands of synthetic hikes in the unit to create an elevation profile. This profile is what you can expect to experience within a 2 mile hike from a road or trail in this unit.
Elevation in this unit ranges from 1332' to 7253' with a median elevation of 2416'. If you are preparing to hunt this unit you should train for hiking up and down slopes of 6.8%.
Distribution of Slopes From Hikes
Common Slope
This is typical incline or decline experienced while hiking from a road or trail in the unit
Elevation Range
Max Elevation: 7253'
Median Elevation: 2416'
Min Elevation: 1332'
Common Elevation Profiles
Turkey Over The Counter Hunts (2020)
---
Below are OTC hunts available for Game Management Unit 22.

| | | | | | | | |
| --- | --- | --- | --- | --- | --- | --- | --- |
| RSNRS | | E | A | F | OTC | 8/21 - 9/10 | Valid for units:1, 3B, 3C, 4A, 4B, 5A, 5B, 6A, 6B, 7, 8, 9, 10, 11M, 12A, 22, 23, 27; |
Turkey Drawing Stats (2021)
---
14.6%
Overall Unit
1st Choice Draw Odds
Choose a hunt below to take a deeper dive into hunt scores, drawing trends, and harvest data.

| | | | | | | | | | | | | | |
| --- | --- | --- | --- | --- | --- | --- | --- | --- | --- | --- | --- | --- | --- |
| | 4037 | M | SG | S | LL | 25 | 25 | 0 | 20% | 0% | 4 | 4 | 2021 Hunt Code: 4037 |
| | 4036 | M | SG | S | LL | 25 | 25 | 0 | 12.8% | 0% | 4 | 4 | 2021 Hunt Code: 4036 |
HuntScore Tip: A Loyalty bonus point can also be earned per species, if an applicant submits a valid application at least once a year for a hunt permit-tag or bonus point for that species consecutively for a 5­year period. An applicant retains the loyalty bonus point once accrued as long as the applicant continues to submit a valid application for that species at least once a year.
Turkey Harvest Stats (2021)
---
| | | | | | | | | | | |
| --- | --- | --- | --- | --- | --- | --- | --- | --- | --- | --- |
| SG | S | LL | M | 18 | 2 | 0 | 0 | 0 | 11% | 3 |
| SG | S | LL | M | 21 | 0 | 0 | 0 | 0 | 0% | 5 |
HuntScore Tip: Ever hunt a unit with a 100% success rate and not see any animals? If you're nodding your head to any of these scenarios then you're one of the people who knows that statistics are a good guide, but they aren't a guarantee.
Harvests Trends
---
Overall harvests trends are broken down by hunt_code, manner, season, sex, type, and species of deer (if applicable) to the extent state wildlife managers provide such data.
Total Harvest
Success Rate
Avg. Days Hunted
Weather Insights
---
Weather can vary by elevation. See how weather varies by elevation within a unit by selecting an elevation range. Elevation ranges are based on weather stations in or near the unit. Not all weather elements are available within the unit.
Average Temps
Use temperature ranges to plan and prepare for your hunt. Large swings indicate a good layering system should be used. Be sure to make note of the extreme temperatures as these often pose the greatest risk to hunters. If you plan on hunting in higher elevation, as a rule of thumb, expect the tempture to decrease roughly 5° for every 1000' in elevation gain.
WITH A FREE ACCOUNT GET:
Precip totals by month
Snow depth by month
Min/Max precip and snow depth
Average # of days between precip or snow event
Precipitation
The probability of precipitation is the likelihood of experience rain, snow, hail, etc... on a given day within the month. A good trick is to invert the probability to estimate how many days will pass, on average, between precipitation events. Hover or click a month to see how many days will pass between precipitation events.
Use the average and maximum precipitation events to set expetations for what rain gear to bring. Also remember that water availability can influence wildlife patterns, so be sure to check out the current weather patterns leading up to your hunt.
Each month of the year brings it's own challenges for weather. Select a month to see what you can expect and how to prepare for extreme events.
Likely Wind Directions
Sunshine
Cloud Cover
Other Weather Events