GMU 62 - Delta, Mesa, Montrose, and Ouray Counties
Black Bear Hunting in Colorado

GMU 62 - Delta, Mesa, Montrose,

and

Ouray Counties
The Uncompahgre Plateau is a broad structural uplift within the Colorado Plateau physiographic province. The Uncompahgre Plateau consists of a relatively flat 9,000 - 9,800 foot summit that runs northwest from Ridgway to the Unaweep Canyon.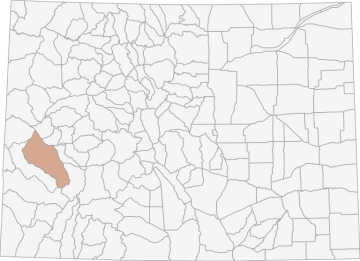 Access Notes
---
With A Free Account Get:
Satallite and Topo Layers
Public Landownership Layers
Roads and Trails Layers
Burn Layers
Water Tank Layer (AZ Only)
20% Discount on HuntStand Pro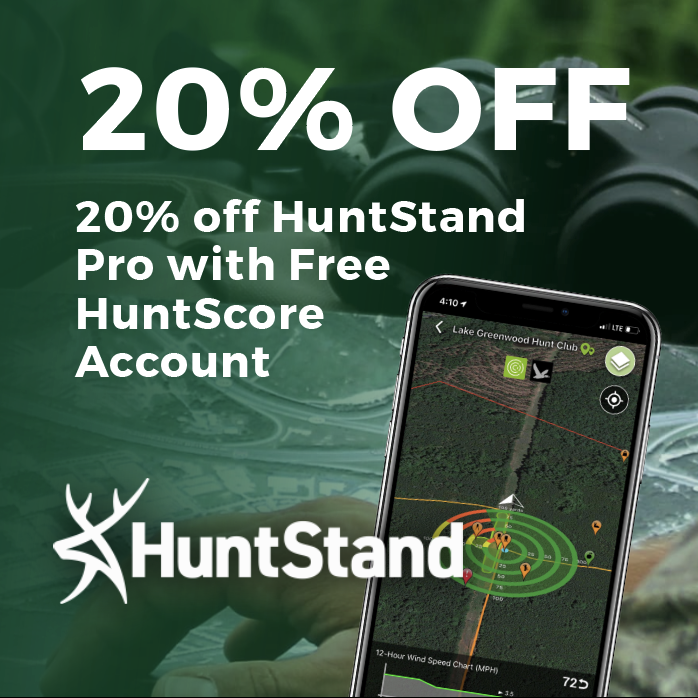 Bounded on N by County Highway 141; on E by County Highway 50 and 550; on S by County Highway 62; on W by Dave Wood Road and US Forest Service Road 402 (Divide Road).
Numerous roads provide easy access to the plateau, but many canyons are accessible only by foot and on horseback.
Black Bear Notes
---
With A Free Account Get:
Toggle between terrain, satellite, and topographic views
Additional species-specific map layers
HuntScore Tip
Public land and private land percentages can sometime be misleading. A unit may have 80% public land, but a particluar species may only occupy 20% on the entire area. And that 20% species distribution may lie 100% within private lands. Does that sound confusing? Just remember that there are always exceptions to the rule, and land ownership is just one piece of the puzzle.
HuntScore Members' Experience
---
There are 0 HuntScore members that have hunted this unit. Sign up for a free account to see what they said.
There are 1 HuntScore subscribers that have hunted this unit. Go Pro to see what they had to say!
Go Pro and get:
HuntScore members shared hunt tips & contact info (where applicable):

Member Contact Info (if shared)
Year & Manner of Take
Member Tips
Photos and Terrain Notes
---
The Uncompahgre Plateau is a broad structural uplift within the Colorado Plateau physiographic province. The Uncompahgre Plateau consists of a relatively flat 9,000 Ò 9,800 foot summit that runs northwest from Ridgway to the Unaweep Canyon. The summit drops off quickly on the Unit 61 side and more gradually slopes downward on the Unit 62 side. Both sides of the Uncompahgre Plateau are incised by deep canyons separated by relatively flat mesas that typically run perpendicular to the main summit ridge and end at the San Miguel, Dolores, Gunnison or Uncompahgre Rivers.
The elevation in this area ranges from 4,570 feet along the Dolores River near Gateway to 10,338 feet at the summit of Horsefly Peak near the southeast end of the Plateau. At elevations below approximately 6,500 ft near the Dolores, San Miguel, Uncompahgre and Gunnison Rivers, a high desert plant community is the predominant, extant vegetation type. Important plant species of this community include four-wing saltbush, shadscale saltbush, black sagebrush, winterfat, broom snakeweed, rabbitbrush, greasewood, and, in the Gateway area, black brush. Elevations between approximately 6,000-7,500 ft, are characterized by piñon pine and Utah juniper woodlands and grassland/shrub (e.g., basin big sagebrush, black sagebrush, Wyoming/mountain big sagebrush, mountain mahogony, Indian ricegrass).
The piñon-juniper type covers approximately 40% of this area and is the predominant plant community. From approximately 7,500 to 8,500 ft, ponderosa pine/mountain shrub (e.g., Gambel oak, serviceberry, mountain mahogany, mountain big sagebrush, silver sagebrush, snowberry, manzanita) is the dominant vegetation type. Elevations above 8,500 ft are generally characterized by aspen forests and a mixed spruce-fir complex (aspen, Douglas fir, sub-alpine fir and Engleman spruce). Common plant species found in lowland riparian areas on the Uncompahgre Plateau include narrowleaf cottonwood, coyote willow, chokecherry, tamarisk, and boxelder.
In higher elevation riparian areas characteristic species include thinleaf alder, birches, willows, and blue spruce. Agricultural areas and cultivated croplands within the area occur primarily in the Uncompahgre Valley between Montrose and Delta.and in the other major river valleys surrounding the Plateau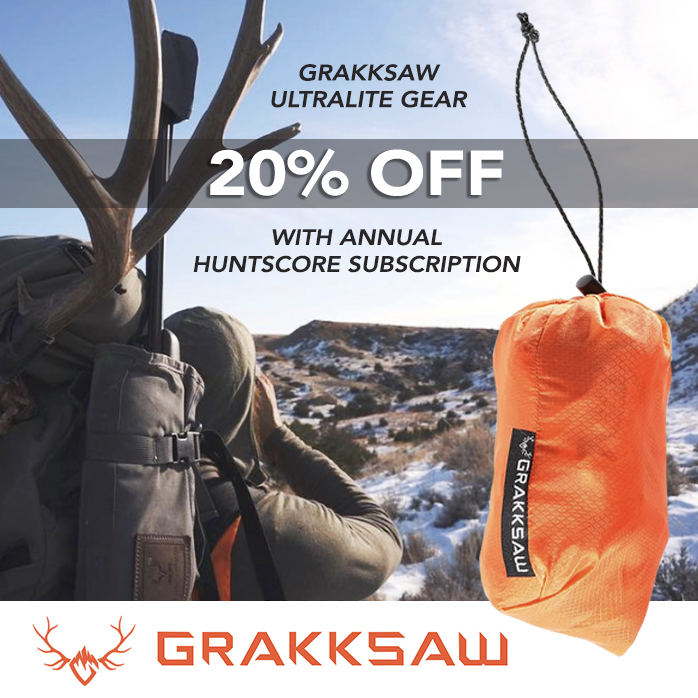 Black-bear Over The Counter Hunts (2021)
---
There are 5 OTC hunts in this unit. Go Pro to view the details!
Go Pro and get:
The ability to filter OTC units by residency and manner/sex
Over the counter unit hunts listed with:

Residency Requirements
Season and Manner of Take Restrictions
Season Dates
Black-bear Drawing Stats (2021)
---
100%
Overall Unit
1st Choice Draw Odds
Choose a hunt below to take a deeper dive into quotas, drawing odds, drawing trends, and harvest data.

| | | | | | | | | |
| --- | --- | --- | --- | --- | --- | --- | --- | --- |
| | BE062O1R | E | R | O1 | LL | 100% | 83 | |
| | BE062O1M | E | M | O1 | LL | 100% | 78 | |
| | BE062O1A | E | A | O1 | LL | 100% | 83 | |
HuntScore Tip: Private land only licenses, also called PLO licenses, require the holder to hunt in a specific GMU and are valid only on private land. You must obtain permission from a landowner. It is recommended that you secure permission from a landowner before purchasing the license.
Go Pro and get:
Drawing trends across multiple years
Individual hunt quotas
1st choice license applications and licenses drawn
Draw odds for resident and nonresident applicants
Minimum preference points to draw
Point creep plots
Black-bear Harvest Stats (2019)
---
| | | | | | | | | |
| --- | --- | --- | --- | --- | --- | --- | --- | --- |
| A | A | | E | 0 | 17 | 9 | 8 | 0 |
| ANY | | | E | 0 | 55 | 34 | 21 | 0 |
| ANY | ALL | | E | 0 | 52 | 32 | 20 | 0 |
| M | M | | E | 0 | 3 | 2 | 1 | 0 |
| R | CR | | E | 0 | 3 | 2 | 1 | 0 |
| R | P0 | | E | 0 | 6 | 4 | 2 | 0 |
| R | R | | E | 0 | 26 | 17 | 9 | 0 |
HuntScore Tip: With more than 300,000 hunting licenses sold in Colorado each year, Colorado Parks and Wildlife thinks it's impossible to contact every hunter. So, harvest data is not actual. It's a statistical sample calculation based on license sales data and an estimate of hunter numbers and hunter success. Hunter activity and success is gathered through the hunter survey sent to all Colorado licensed hunters. Response is voluntary and therefore not complete.
Go Pro and get:
Harvest trends across multiple years
Harvest stats by hunt_code, manner, season, sex, type
Average harvest rates
Average days per hunter
Overall harvest trends
Weather Insights
---
Weather can vary by elevation. See how weather varies by elevation within a unit by selecting an elevation range. Elevation ranges are based on weather stations in or near the unit. Not all weather elements are available within the unit.
Average Temps
Use temperature ranges to plan and prepare for your hunt. Large swings indicate a good layering system should be used. Be sure to make note of the extreme temperatures as these often pose the greatest risk to hunters. If you plan on hunting in higher elevation, as a rule of thumb, expect the tempture to decrease roughly 5° for every 1000' in elevation gain.
WITH A FREE ACCOUNT GET:
Precip totals by month
Snow depth by month
Min/Max precip and snow depth
Average # of days between precip or snow event
TrailHead Chatter
---
With A Free Account Get:
Ability to read comments
Ability to post comments
Ability to upvote and downvote comments