GMU 34 - Garfield and Eagle Counties
Black Bear Hunting in Colorado

GMU 34 - Garfield

and

Eagle Counties
White River offers variety and extremes. Several peaks in the Flattop Wilderness are 12,200ft in elevation. Elevation drops to 5,300ft near Rifle. The lower elevation vegetation starts out with sage, progressing to oakbrush/mtn brush, aspen, and evergreen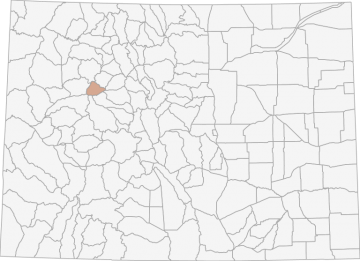 Access Notes
---
Go Pro and get:
Full screen maps
Toggle between terrain, satellite, and topographic views
Additional species-specific map layers
Bounded on N by Deep Creek; on E and S by Colorado River; on W by Canyon Creek.
Expect mild weather with light snow in the 1st season, with roads becoming impassable in the upper half of the area by the 3rd season. The high country in GMU 24 is prone to heavy snowstorms in late seasons. Heavy snowstorms can strand hunters on Flattops after 1st season. While there is a great deal of public land, hunting pressure is heavy especially in northern half of GMUs 23 and 24.
4WD is necessary on all but the few main paved roads. Half of the area is roadless - which makes for very good hunting if you can walk or pack in. You may encounter heavy ATV traffic in GMUs 12, 23 and 33. Hunters in GMU 25 and 26 can gain access using Forest Service Road 610 (Stump Park Rd) or USFS Road 613 (Crescent Lake Rd).
Black Bear Notes
---
Go Pro and get:
Full screen maps
Toggle between terrain, satellite, and topographic views
Additional species-specific map layers
HuntScore Tip
Public land and private land percentages can sometime be misleading. A unit may have 80% public land, but a particluar species may only occupy 20% on the entire area. And that 20% species distribution may lie 100% within private lands. Does that sound confusing? Just remember that there are always exceptions to the rule, and land ownership is just one piece of the puzzle.
Photos and Terrain Notes
---
White River offers variety and extremes. Several peaks in the Flattop Wilderness are 12,200ft in elevation. Elevation drops to 5,300ft near Rifle. The lower elevation vegetation starts out with sage, progressing to oakbrush/mtn brush, aspen, evergreens and alpine tundra.
Black-bear Drawing Stats (2019)
---
Choose a hunt below to take a deeper dive into quotas, drawing odds, drawing trends, and harvest data.

| | | | | |
| --- | --- | --- | --- | --- |
| | BE034O1R | E | R | O1 |
| | BE034P1R | E | R | P1 |
| | BE034P5R | E | R | P5 |
HuntScore Tip: Over-the-counter with caps licenses are licenses that are sold over-the-counter but limited in number and only available as first-come first-served. You snooze - you loose.
Go Pro and get:
Drawing and harvest trends across multiple years
Individual hunt quotas
1st choice license applications and licenses drawn
Draw odds for resident and nonresident applicants
Harvest by sex and manner (and season where applicable)
Average success odds
Days per hunter
Drawing and harvest tips
Black-bear Harvest Stats (2018)
---
| | | | |
| --- | --- | --- | --- |
| R | R | N/A | 1 |
| A | A | N/A | 3 |
| R | R | N/A | 3 |
| R | P0 | N/A | 1 |
HuntScore Tip: With more than 300,000 hunting licenses sold in Colorado each year, Colorado Parks and Wildlife thinks it's impossible to contact every hunter. So, harvest data is not actual. It's a statistical sample calculation based on license sales data and an estimate of hunter numbers and hunter success. Hunter activity and success is gathered through the hunter survey sent to all Colorado licensed hunters. Response is voluntary and therefore not complete.