Deer Hunting in Colorado

GMU 43 - Garfield, Pitkin, Eagle,

and

Gunnison Counties
Hunting pressure does not generally cause herd movement, but they will move to lower elevation woodlands as snow accumulates. Archery and muzzleloader hunters should head to timberline.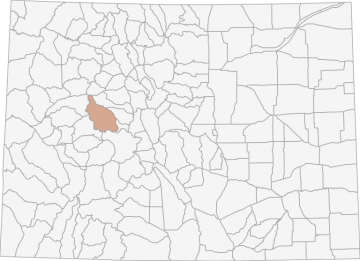 Access Notes
---
With A Free Account Get:
Satallite and Topo Layers
Public Landownership Layers
Roads and Trails Layers
Burn Layers
Water Tank Layer (AZ Only)
20% Discount on HuntStand Pro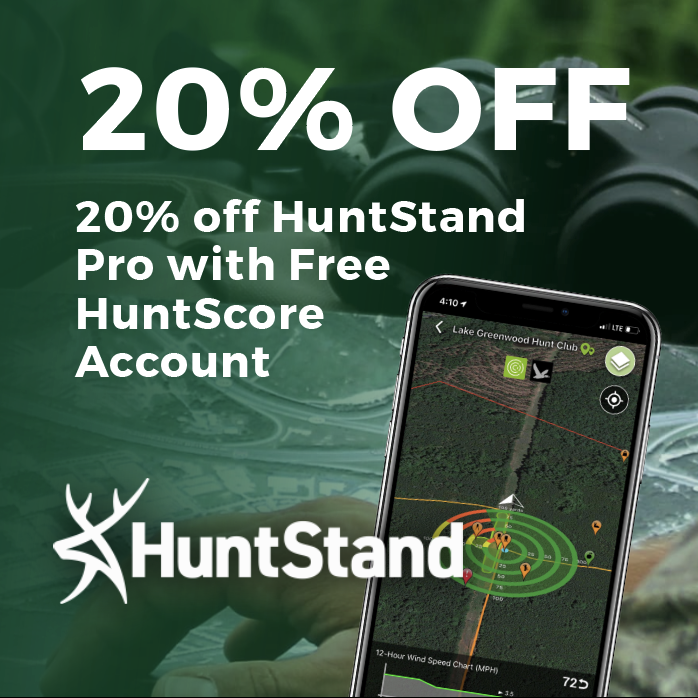 Bounded on N by Colorado River; on E by Roaring Fork and Castle Creek; on S by divide between Roaring Fork-Crystal River drainages and East River-Muddy Creek drainages and McClure Pass; on W by Muddy Creek-Crystal River divide, divide between Roaring Fork-Crystal River drainages and Divide Creek-Baldy Creek drainages and S Canyon Creek.
About 40% of the area is wilderness (Hunter-Fryingpan, Maroon Bells, Raggeds, Collegiate Peaks) and vehicles are not allowed. These rugged areas offer increased hunting success, but require horseback/packin camps. Hunting pressure is moderate. There are large blocks of private lands in GMU 43 east of Hwy 133 and in the western part of GMU 444.
Deer Notes
---
With A Free Account Get:
Toggle between terrain, satellite, and topographic views
Additional species-specific map layers
This herd is concentrated in aspen and oakbrush habitats before the snow flies. Hunting pressure does not generally cause herd movement, but they will move to lower elevation woodlands as snow accumulates. Archery and muzzleloader hunters should head to timberline. Early rifle season hunters should focus on high elevation areas around timberline, Capitol Creek, Haystack Mountain and East Snowmass Creek.
Later season hunters could try "The Crown", Holgate Mesa, Williams Hill and Light Hill, but expect to see other hunters in these areas. Some good bucks can be found if hunters focus in areas away from roads.
HuntScore Tip
Public land and private land percentages can sometime be misleading. A unit may have 80% public land, but a particluar species may only occupy 20% on the entire area. And that 20% species distribution may lie 100% within private lands. Does that sound confusing? Just remember that there are always exceptions to the rule, and land ownership is just one piece of the puzzle.
Photos and Terrain Notes
---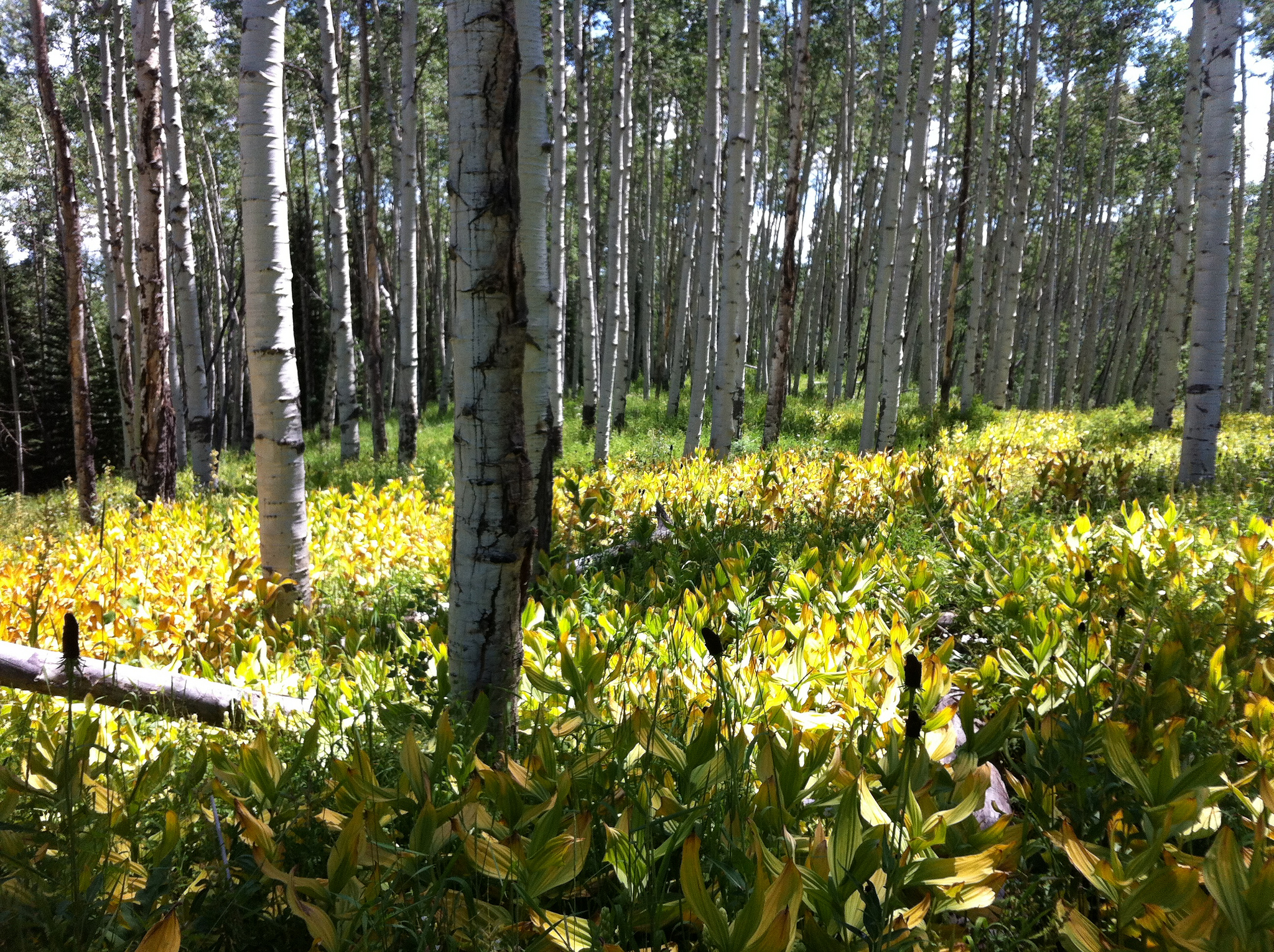 This area encompasses the Roaring Fork, Frying Pan and Crystal River drainages. The lower elevations (6500ft) are primarily developed or agricultural. Timberline is around 11,500ft and there are 14,000ft peaks in the Wilderness Areas. Be prepared for daytime highs of 75F dropping to 20F at night.
Snow can exceed several feet in the higher elevations and moisture can make roads dangerous or impassible. 4WD is a necessity. is dominated by the Elk Mountains. Twenty peaks are higher than 13,000 feet above sea level, while six peaks are above 14,000 feet.
This area consists of a series of parallel mountain ranges running mostly NW-SE connected transversely by low saddles. These mountain ranges are divided by the Crystal River. The landscape slopes down to the north to the Roaring Fork and Colorado River Valley floors (around 6,000 to 7,000 ft.) Elevations range from a low of around 5,740 feet at the NW corner of the unit (Colorado River at South Canyon Creek) to the high of 14,265 feet at Castle Peak. Vegetation types in this unit are largely determined by elevation and aspect.
The mountain peaks above approximately 11,600 feet contain mostly bare rock or alpine communities. Spruce-fir grows mostly between the elevations of 8,000 and 11,600 ft. Aspen and aspen-conifer mixes dominate the slopes from 7,000 to 8,500 feet. Mountain shrubs show up on lower slopes near 7,000 feet.
piñon-juniper covers the lower foothills, and sagebrush parks appear on the more level sites as elevation drops. Riparian vegetation runs along the creeks and rivers. Elk prefer a diversity of vegetation types in close proximity cover and forage.

The vegetation in this area can be categorized into five main groups: cropland, riparian, rangeland, forest land, and alpine.
Cropland is found in the valleys at the low elevations and is mostly hay grounds of timothy, orchard grass, wheatgrasses, and alfalfa.

Riparian vegetation is found along the major creeks and rivers. This community supports the greatest number of plant and animal species. Cover types range from spruce-fir to blue spruce, douglas fir, ponderosa pine, aspen, narrowleaf cottonwood, and willow as you go from high to low elevations.
Rangelands consist of sagebrush, mountain shrubs, Gambel oak, and grassland communities. Sagebrush is the most common land cover at the lower elevations. Rabbitbrush, western and slender wheatgrass, and native clovers commonly grow with the sagebrush. Mountain shrubs include serviceberry, snowberry, mountain mahogany, and Gambel oak.
There are also homogeneous stands of Gambel oak. The shrublandsft grasses and forbs provide forage for elk and deer in the spring months. Grasslands occur on the more level sites in forested areas (large bunchgrasses such as Thurber fescue, wildrye, needlegrass, and broome) and in the alpine areas (Idaho and Thurber fescues, sandberg bluegrass, blue bunch wheat grass mixed with forbs).

Forest lands fall into 5 major groups: piñon-juniper, aspen and aspen-conifer mix, douglas fir, lodgepole pine, and spruce-fir.
piñon-juniper covers the foothills. They provide good thermal cover but poor forage. Aspen and aspen-conifer mixes occupy the middle elevations. The understory consists of emerging conifers (where aspen is not the climax species), lush grasses and forbs, and some shrubs.
This community provides important cover and forage for elk. Douglas fir shares the middle elevation zone on the moister sites usually on north facing aspects, but is much less represented than the aspen ecosystems. It is a long-lived species valued for wildlife habitat diversity, scenic value, and big game cover. Lodgepole pine grows in even-aged stands east of the Maroon Bells generally above the aspen and below the spruce-fir.
In mature stands, the dense overstory limits the growth of understory forage, but provides good cover. In recent years, localized pine bark beetle infestations have affected some lodgepole pine forests, but is not widespread at this point. Spruce-fir (Engelmann Spruce, Subalpine Fir) dominates the higher elevations up to tree line. This habitat provides excellent summer cover for elk.
Alpine sites occur on mountain peaks and basins. Grasses, sedges, and numerous forbs are present. Short willows grow in moister areas. These sites provide summer forage and cover.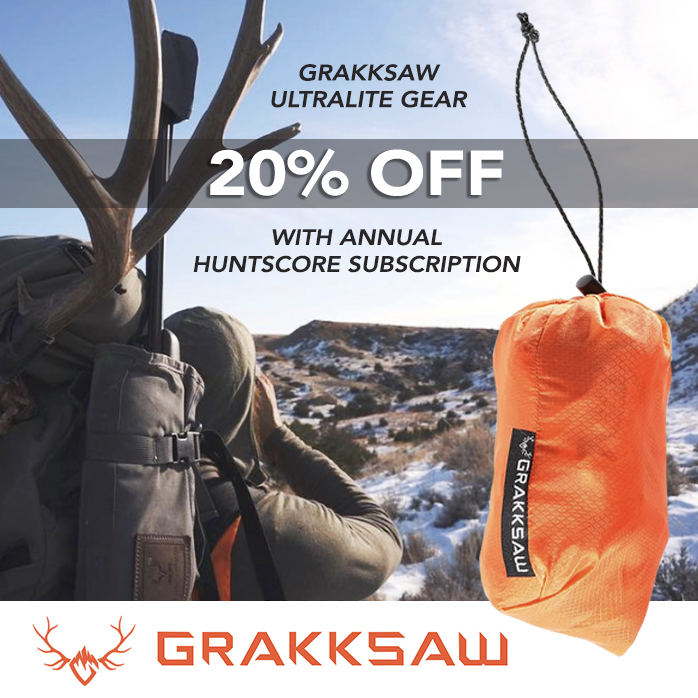 Deer Drawing Stats (2021)
---
59.7%
Overall Unit
1st Choice Draw Odds
HuntScore Tip: Colorado divides the state into distinct hunting areas called Game Management Units or GMUs (see map). To prevent over harvesting, a limited number of licenses by species are assigned to be sold in each GMU. The number of limited licenses available in each GMU is called the quota.
Go Pro and get:
Drawing trends across multiple years
Individual hunt quotas
1st choice license applications and licenses drawn
Draw odds for resident and nonresident applicants
Minimum preference points to draw
Point creep plots
Deer Harvest Stats (2019)
---
| | | | | | | | | | |
| --- | --- | --- | --- | --- | --- | --- | --- | --- | --- |
| A | A | LL | N/A | N/A | 145 | 36 | 29 | 7 | 0 |
| ALL | ALL | LL | N/A | N/A | 18 | 370 | 348 | 22 | 0 |
| M | M | LL | N/A | N/A | 168 | 44 | 35 | 9 | 0 |
| R | EL | LL | N/A | N/A | 37 | 25 | 25 | 0 | 0 |
| R | HR | LL | N/A | N/A | 37 | 25 | 25 | 0 | 0 |
| R | O2 | LL | N/A | N/A | 305 | 149 | 143 | 6 | 0 |
| R | O3 | LL | N/A | N/A | 244 | 108 | 108 | 0 | 0 |
| R | O4 | LL | N/A | N/A | 19 | 8 | 8 | 0 | 0 |
| R | R | LL | N/A | N/A | 605 | 290 | 284 | 6 | 0 |
HuntScore Tip: Ever hunt a unit with a 100% success rate and not see any deer? If you're nodding your head to any of these scenarios then you're one of the people who knows that statistics are a good guide, but they aren't a guarantee.
Go Pro and get:
Harvest trends across multiple years
Harvest stats by hunt_code, manner, season, sex, type
Average harvest rates
Average days per hunter
Overall harvest trends