Access Notes
---
Go Pro and get:
Full screen maps
Toggle between terrain, satellite, and topographic views
Additional species-specific map layers
Bounded on N by Gunnison-Pitkin County line; on E by Continental Divide; on S by Taylor River-Tomichi Creek divide and Cumberland Pass, US Forest Service Road 765 (N Quartz Creek Road), Quartz Creek Road, and US Highway 50; on W by County Highway 135, County Road 12 (Kebler Pass Road), Kebler Pass and Ruby Range Summit.
Public land in the area is abundant. Motorized travel is limited to designated routes. Please consult the current Motor Vehicle Use Maps available from the USFS and BLM.
Elk Notes
---
Go Pro and get:
Full screen maps
Toggle between terrain, satellite, and topographic views
Additional species-specific map layers
Elk populations remain strong throughout the Gunnison Basin, but big game managers continue to dial back the number of limited licenses available. Aggressive herd reduction during the 2012 and 2013 seasons was implemented to address agricultural damage issues. Subsequently, there has been a noticeable decline in the population which has resulted in a decrease in the number of licenses available to hunters for 2015. CPW managers continue to assess objectives in these units and are developing management plans to rebuild the population.
Hunters are advised to be in good shape and to hunt well away from roads. Elk will move to difficult terrain when hunting pressure starts; so be prepared to hunt canyons or thick timber. If the weather is warm, hunt at higher elevations and in heavy timber.
HuntScore Tip
Public land and private land percentages can sometime be misleading. A unit may have 80% public land, but a particluar species may only occupy 20% on the entire area. And that 20% species distribution may lie 100% within private lands. Does that sound confusing? Just remember that there are always exceptions to the rule, and land ownership is just one piece of the puzzle.
Photos and Terrain Notes
---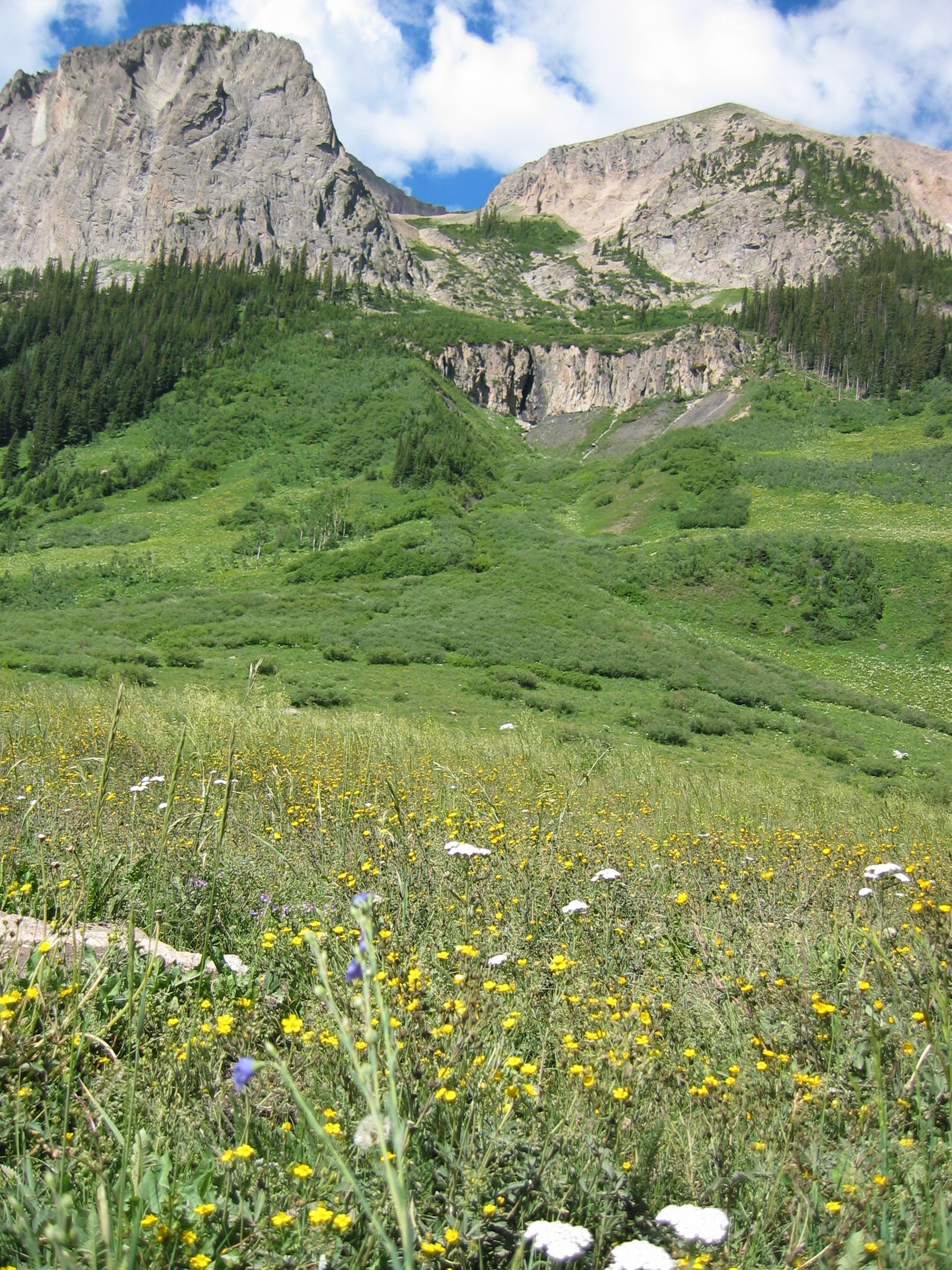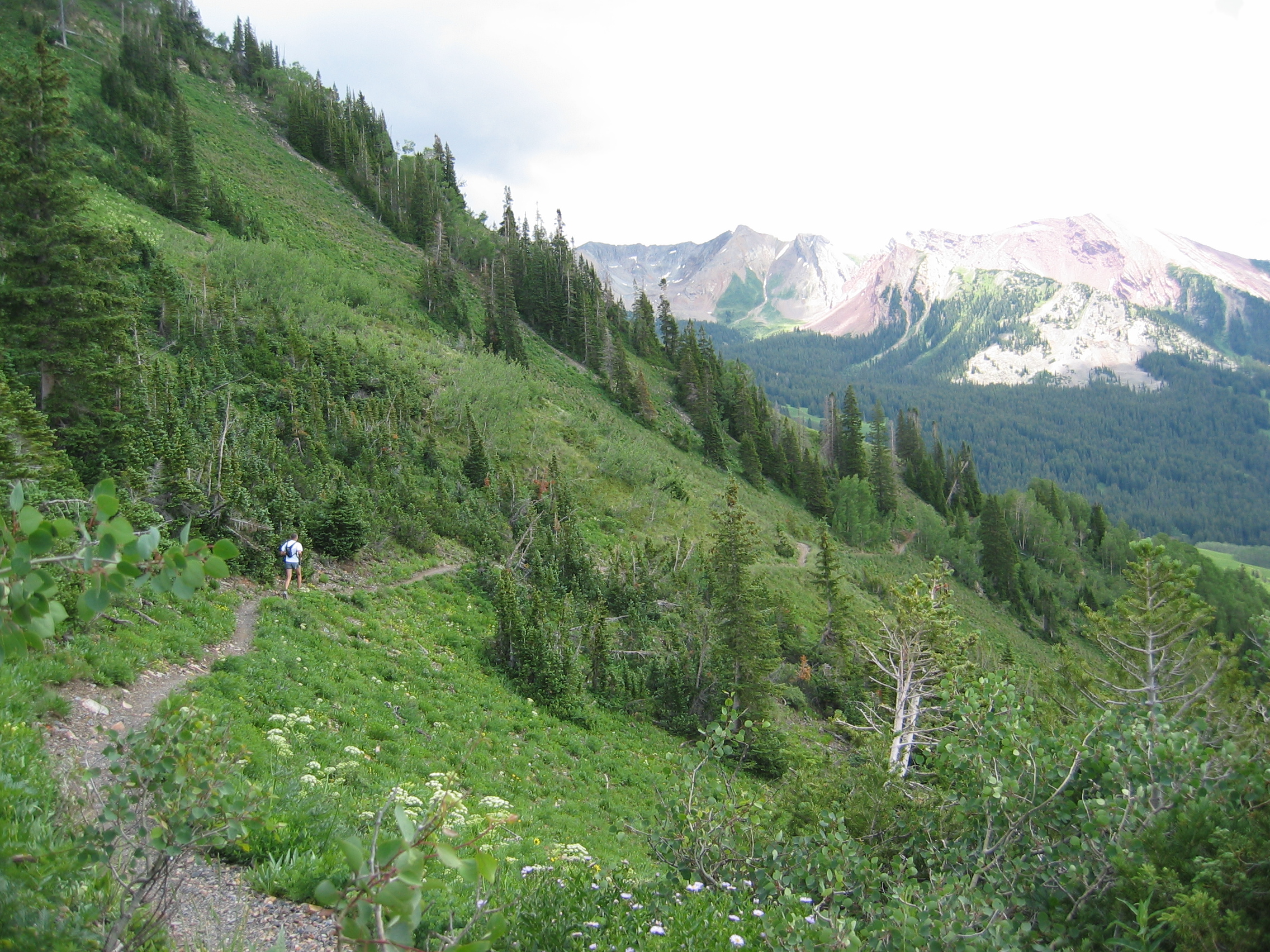 Terrain is variedÒfrom sage brush hills to alpine tundra. Be prepared for cold and snowy weather during all seasons. The dominant geographical features of this area are the mountains of the continental divide along the east and south side and the Sawatch Mountains on the north and the Ruby Range on the west. Taylor Park and Taylor Reservoir lie in the heart of the area.
Tomichi Creek, Taylor River, East River, Cochetopa Creek, and the Slate river are main drainages of the area and all are tributaries to the Gunnison River. Elevation ranges from over 14,000 feet along the continental divide to 7,700 feet in the city of Gunnison
Elk Drawing Stats (2018)
---
HuntScore Tip: While most Big Game licenses are allocated through the draw, over-the-counter bull elk licenses are available during 2nd and 3rd rifle seasons.
Go Pro and get:
Drawing and harvest trends across multiple years
Individual hunt quotas
1st choice license applications and licenses drawn
Draw odds for resident and nonresident applicants
Harvest by sex and manner (and season where applicable)
Average success odds
Days per hunter
Drawing and harvest tips