GMU 39 - Jefferson, Clear Creek, and Park Counties
Mountain Lion Hunting in Colorado

GMU 39 - Jefferson, Clear Creek,

and

Park Counties
The area ranges in elevation from about 5,100 feet in the east to over 14,000 feet in the west. The western part of the area is mountainous and includes many heavily forested areas, high alpine tundra, rocky outcroppings, shrubs, and open grasslands.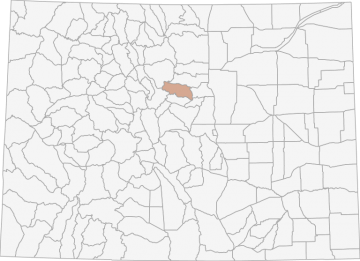 Access Notes
---
Bureau of Land Management
State Wildlife/Wilderness Areas
Land Ownership
Legend
---
Bounded on N by US Highway 40 and I-70; on E by County Highway 74 and Jefferson County Road 73; on S by US Highway 285, N Turkey Creek-Elk Creek divide and Pike-Arapaho National Forest boundary; on W by Continental Divide. (See unit 391.)
Mountain Lion Notes
---
HuntScore Tip
Public land and private land percentages can sometime be misleading. A unit may have 80% public land, but a particluar species may only occupy 20% on the entire area. And that 20% species distribution may lie 100% within private lands. Does that sound confusing? Just remember that there are always exceptions to the rule, and land ownership is just one piece of the puzzle.
Businesses Serving Mountain-lion Hunters In GMU 39 - Jefferson, Clear Creek, and Park Counties
---
Advertise Your Business!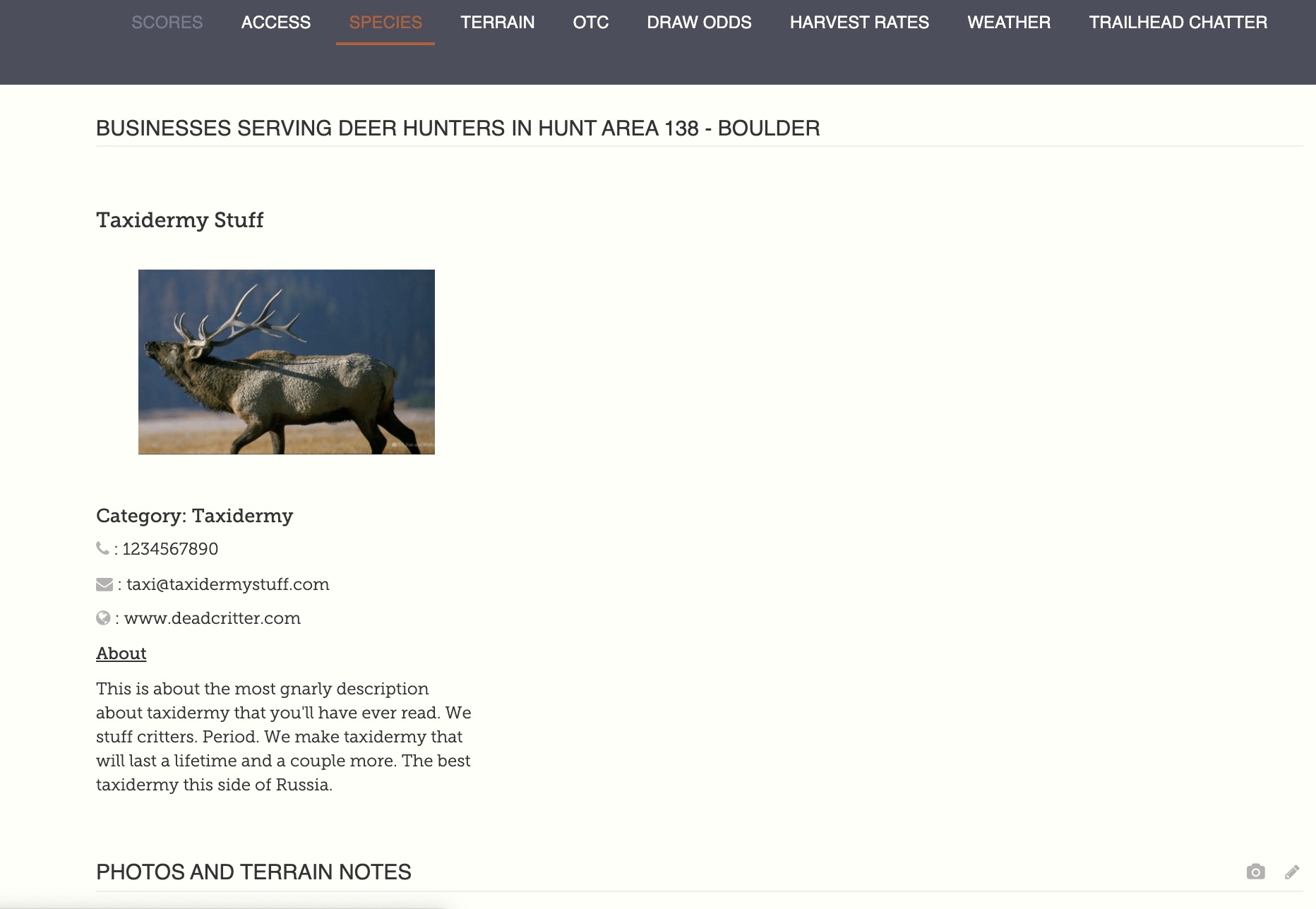 Category: Guide/Outfitter
: 555-555-5555
About
Are you an outfitter, hunting guide, game processor or local hotel? Do you have landowner tags, lease land, or have an lodge? Advertise on HuntScore and reach hunters interested in this hunting unit! Send us an email at [email protected] to learn more. Read about advertising on huntscore here
Photos and Terrain Notes
---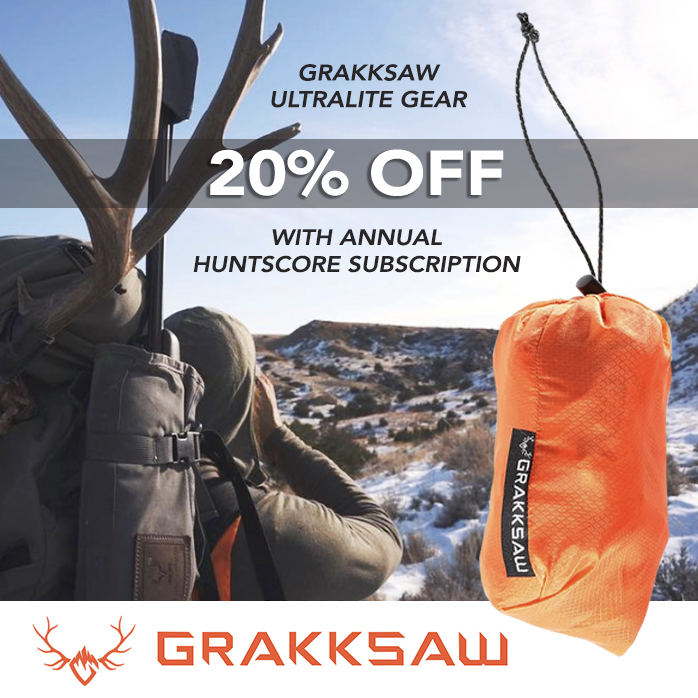 Unit Elevation Profile
HuntScore generates thousands of synthetic hikes in the unit to create an elevation profile. This profile is what you can expect to experience within a 2 mile hike from a road or trail in this unit.
Elevation in this unit ranges from 6735' to 14196' with a median elevation of 8652'. If you are preparing to hunt this unit you should train for hiking up and down slopes of 12.6%.
Distribution of Slopes From Hikes
Common Slope
This is typical incline or decline experienced while hiking from a road or trail in the unit
Elevation Range
Max Elevation: 14196'
Median Elevation: 8652'
Min Elevation: 6735'
Common Elevation Profiles
Mountain-lion Harvest Stats (2019)
---
| | | | | | | | | | | |
| --- | --- | --- | --- | --- | --- | --- | --- | --- | --- | --- |
| | ALL | | N/A | 0 | 1 | 0 | 1 | 0 | 0% | 0 |
| | NM | | N/A | 0 | 1 | 0 | 1 | 0 | 0% | 0 |
HuntScore Tip: With more than 300,000 hunting licenses sold in Colorado each year, Colorado Parks and Wildlife thinks it's impossible to contact every hunter. So, harvest data is not actual. It's a statistical sample calculation based on license sales data and an estimate of hunter numbers and hunter success. Hunter activity and success is gathered through the hunter survey sent to all Colorado licensed hunters. Response is voluntary and therefore not complete.
Harvests Trends
---
Overall harvests trends are broken down by hunt_code, manner, season, sex, type, and species of deer (if applicable) to the extent state wildlife managers provide such data.
Total Harvest
Success Rate
Avg. Days Hunted
Weather Insights
---
Weather can vary by elevation. See how weather varies by elevation within a unit by selecting an elevation range. Elevation ranges are based on weather stations in or near the unit. Not all weather elements are available within the unit.
Average Temps
Use temperature ranges to plan and prepare for your hunt. Large swings indicate a good layering system should be used. Be sure to make note of the extreme temperatures as these often pose the greatest risk to hunters. If you plan on hunting in higher elevation, as a rule of thumb, expect the tempture to decrease roughly 5° for every 1000' in elevation gain.
WITH A FREE ACCOUNT GET:
Precip totals by month
Snow depth by month
Min/Max precip and snow depth
Average # of days between precip or snow event
Wind speed and wind direction by month
Sunshine and cloud cover stats by month
Probability of other weather events (thunder, hail, etc...) by by month
Precipitation
The probability of precipitation is the likelihood of experience rain, snow, hail, etc... on a given day within the month. A good trick is to invert the probability to estimate how many days will pass, on average, between precipitation events. Hover or click a month to see how many days will pass between precipitation events.
Use the average and maximum precipitation events to set expetations for what rain gear to bring. Also remember that water availability can influence wildlife patterns, so be sure to check out the current weather patterns leading up to your hunt.
Each month of the year brings it's own challenges for weather. Select a month to see what you can expect and how to prepare for extreme events.
Likely Wind Directions
Sunshine
Cloud Cover
Other Weather Events
TrailHead Chatter
---
With A Free Account Get:
Ability to read comments
Ability to post comments
Ability to upvote and downvote comments