Pronghorn Hunting in Colorado

GMU 8 - Larimer County
The Laramie River herd is a relatively small herd of pronghorn that occupies primarily private land in the Laramie River Valley. There is significant movement across the Colorado-Wyoming line. Due to the small population size, large proportion of animals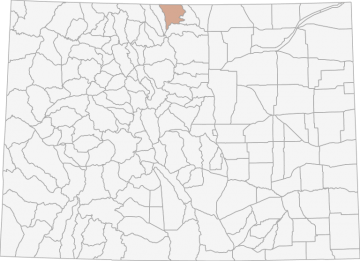 Access Notes
---
With A Free Account Get:
Satallite and Topo Layers
Public Landownership Layers
Roads and Trails Layers
Burn Layers
Water Tank Layer (AZ Only)
20% Discount on HuntStand Pro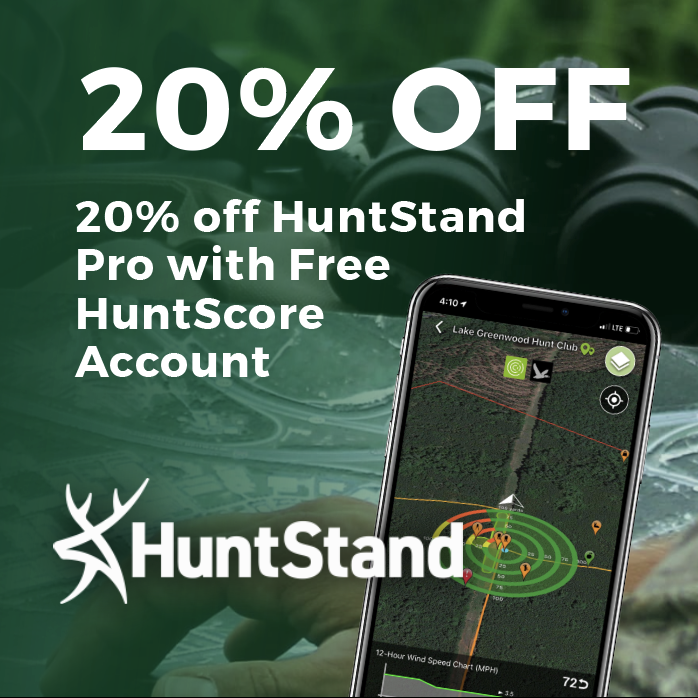 Bounded on N by Wyoming; on E by County Roads 59, 80C (Cherokee Park Road), 179 (Prairie Dirt Road), 74E (Red Feather Lakes Road), 68C (Boy Scout Ranch Road), and 69 (Manhattan Road); on S by County Highway 14; on W by County Road 103 (Laramie River Road).
There are many wilderness areas here that can only be reached by foot or horse., and there is no vehicle access. Hunters must know where they are in this area as there are many public lands locked on all sides by private land. Don't risk access unless you have received permission well in advance of the hunt. Elk habitat is spread across a wide range of land ownership categories.
The largest single land manager is the United States Forest Service (USFS), followed closely by private landowners. The vast majority of USFS land is National Forest or designated wilderness. There are some small areas managed by the Bureau of Land Management (BLM). Among state lands, those managed as State Wildlife Areas or State Land Board holdings account for almost all of the total area.
Many of these state properties provide elk hunting opportunities. Outside of private land, USFS, BLM and State Wildlife lands receive almost all elk hunting pressure. Human occupation is limited, particularly in the western (Laramie River valley) and southwestern portions of the area (upper Poudre, Joe Wright Creek).
Pronghorn Notes
---
With A Free Account Get:
Toggle between terrain, satellite, and topographic views
Additional species-specific map layers
The Laramie River herd is a relatively small herd of pronghorn that occupies primarily private land in the Laramie River Valley. There is significant movement across the Colorado-Wyoming line. Due to the small population size, large proportion of animals on private land, and lack of conflicts, this herd has been managed with a relatively consistent level of buck and doe licenses over the last 18 years. Several adjustments to management have occurred over time in these GMUs including separating it from the herd to the east, creating regular rifle and Private Land Only (PLO) rifle licenses for both bucks and does, allocating both regular and PLO rifle licenses GMU) 7 or 8, and the creation of area specified muzzleloading licenses.
Based on discussions with the public and CPW staff there appear to be few issues involving this herd. Game damage is not a concern. Members of the public attending the area plan meeting expressed interest in the CPW improving access for pronghorn hunting in general, including these GMUs, as many herds in the state reside primarily on private property. Preference point "creep" may be issue to some landowners in the Laramie River.
Many of the pronghorn are concentrated on a few large ranches and some feel that small parcel landowners are inundating the applicant pool for licenses when they don't have enough private land access to realistically harvest an animal.
HuntScore Tip
Public land and private land percentages can sometime be misleading. A unit may have 80% public land, but a particluar species may only occupy 20% on the entire area. And that 20% species distribution may lie 100% within private lands. Does that sound confusing? Just remember that there are always exceptions to the rule, and land ownership is just one piece of the puzzle.
Photos and Terrain Notes
---
Elevations range from 12,795 feet at the highest point in the southwestern part of the area to 4,921 feet along the eastern edge near Fort Collins. This area covers much of the northern part of the Arapaho/Roosevelt National Forest. The overall climate in this area is relatively dry with low humidity. Climate varies across the area as a function of elevation.
The higher elevation portions in the west experience a harsher climate, with long, cold winters, abundant snowfall, and short, cool summers.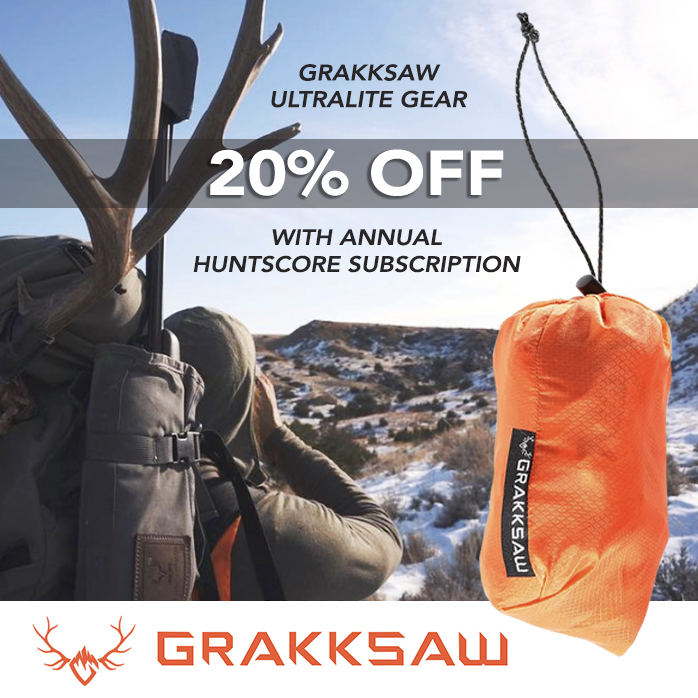 Pronghorn Over The Counter Hunts (2021)
---
There are 1 OTC hunts in this unit. Go Pro to view the details!
Go Pro and get:
The ability to filter OTC units by residency and manner/sex
Over the counter unit hunts listed with:

Residency Requirements
Season and Manner of Take Restrictions
Season Dates
Pronghorn Drawing Stats (2021)
---
24.3%
Overall Unit
1st Choice Draw Odds
Choose a hunt below to take a deeper dive into quotas, drawing odds, drawing trends, and harvest data.

| | | | | | | | | |
| --- | --- | --- | --- | --- | --- | --- | --- | --- |
| | AM008P1R | M | R | P1 | LL | 32.6% | 69 | |
| | AM008O1R | M | R | O1 | LL | 10.1% | 65 | |
| | AF008P1R | F | R | P1 | LL | 60% | 78 | |
| | AF008O1R | F | R | O1 | LL | 16.1% | 65 | |
| | AM007O1M | M | M | O1 | LL | 47.6% | 71 | Permit Type A; License Valid for Units: 7, 8; |
| | AF007O1M | F | M | O1 | LL | 62.5% | 72 | Permit Type A; License Valid for Units: 7, 8; |
HuntScore Tip: Hunters born after 1948 must present a hunter education card when purchasing a license. License agents will accept cards issued by other states but they will not accept a previous year?s license or photocopies of hunter education cards.
Go Pro and get:
Drawing trends across multiple years
Individual hunt quotas
1st choice license applications and licenses drawn
Draw odds for resident and nonresident applicants
Minimum preference points to draw
Point creep plots
Pronghorn Harvest Stats (2019)
---
| | | | | | | | | |
| --- | --- | --- | --- | --- | --- | --- | --- | --- |
| A | A | | N/A | 57 | 2 | 2 | 0 | 0 |
| ALL | ALL | | N/A | 104 | 24 | 19 | 5 | 0 |
| M | M | | N/A | 5 | 0 | 0 | 0 | 0 |
| R | AR | | N/A | 42 | 22 | 17 | 5 | 0 |
| R | P0 | | N/A | 27 | 16 | 11 | 5 | 0 |
| R | R | | N/A | 42 | 22 | 17 | 5 | 0 |
HuntScore Tip: With more than 300,000 hunting licenses sold in Colorado each year, Colorado Parks and Wildlife thinks it's impossible to contact every hunter. So, harvest data is not actual. It's a statistical sample calculation based on license sales data and an estimate of hunter numbers and hunter success. Hunter activity and success is gathered through the hunter survey sent to all Colorado licensed hunters. Response is voluntary and therefore not complete.
Go Pro and get:
Harvest trends across multiple years
Harvest stats by hunt_code, manner, season, sex, type
Average harvest rates
Average days per hunter
Overall harvest trends
Weather Insights
---
Weather can vary by elevation. See how weather varies by elevation within a unit by selecting an elevation range. Elevation ranges are based on weather stations in or near the unit. Not all weather elements are available within the unit.
Average Temps
Use temperature ranges to plan and prepare for your hunt. Large swings indicate a good layering system should be used. Be sure to make note of the extreme temperatures as these often pose the greatest risk to hunters. If you plan on hunting in higher elevation, as a rule of thumb, expect the tempture to decrease roughly 5° for every 1000' in elevation gain.
WITH A FREE ACCOUNT GET:
Precip totals by month
Snow depth by month
Min/Max precip and snow depth
Average # of days between precip or snow event
TrailHead Chatter
---
With A Free Account Get:
Ability to read comments
Ability to post comments
Ability to upvote and downvote comments