How It Started
Late in the summer of 2020, I acquired HuntScore with the intent of improving the site and maybe one day transitioning into it full-time. I used the site intermittently for 2 years, liked it and always thought about improving it. While sitting in a hotel in Bangalore, India on two week long work trip, I sent an email to [email protected] and asked if the owner would be interested in selling. HuntScore lies at the intersection of my passions for technology, data and hunting. Many of my earliest memories are of outdoor pursuits and even as I've traded leisure for work over the years, I've never sacrificed my time afield. It turned out to be the right time as the previous owner was ramping up another project and was willing to hand off HuntScore. My wife said go for it and the rest is history.
In a twist of events worthy of an MBA case study, I found myself leaving my previous company in October 2020. 3 days after my last day, I headed out for a week-long solo backcountry elk hunt near the Bighorn Mountains in Wyoming. The trip would provide time to reflect on two years of growing a startup from 4 to 50 people, watching it change in the blink of an eye and give me time to decide where to take HuntScore. Was now the right time to jump into HuntScore full-time and try to scale it? Or should I grow it slow and stay focused on draw odds and harvest data?
Over August and September, I'd been ruminating on the vision for HuntScore, giving direction to some contract developers on new features and bug fixes and updating data in the evenings. The potential to build HuntScore into something more than draw odds and harvest data was real.But I was still hazy on what the bigger vision was.
The Hunt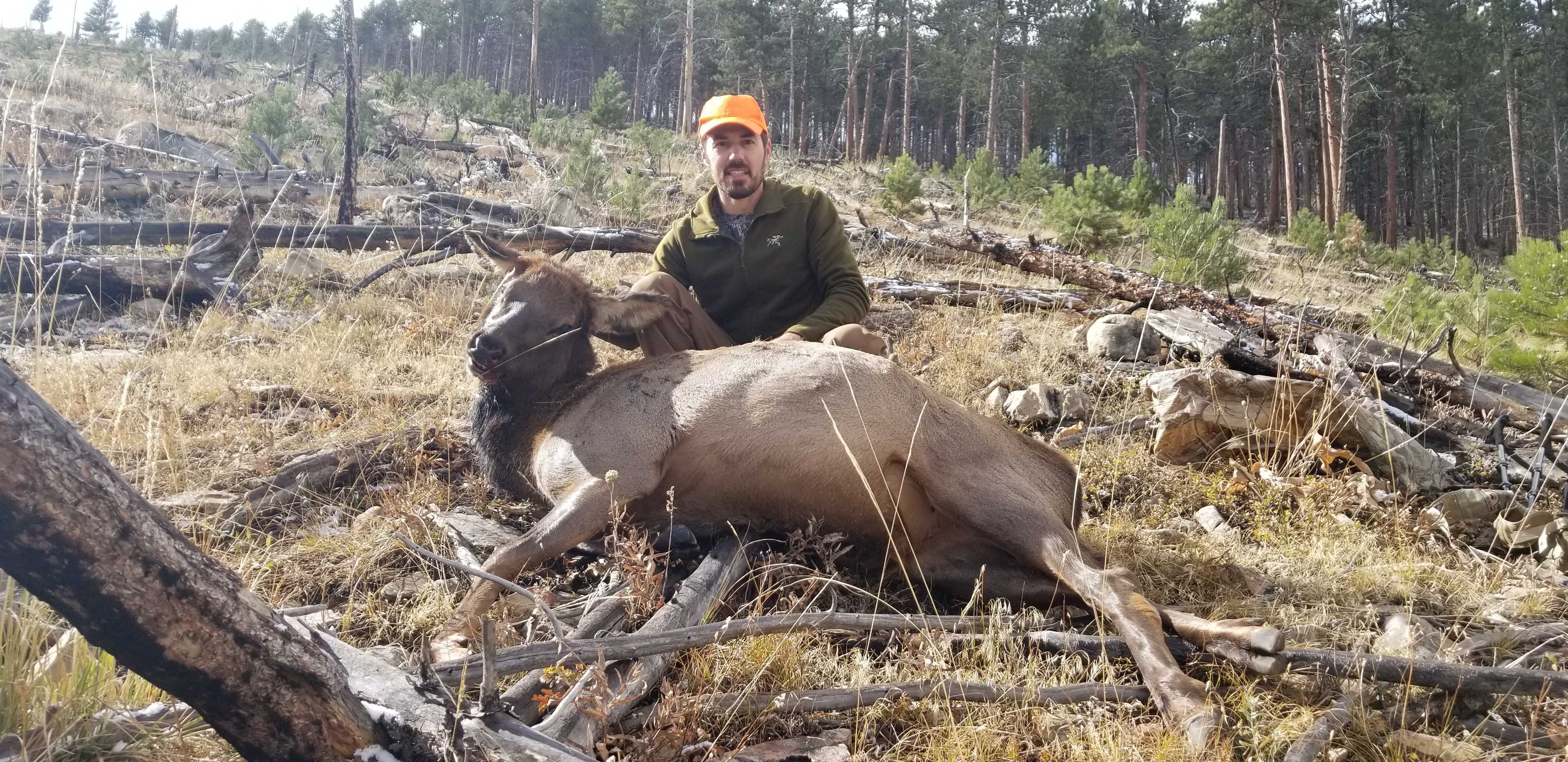 The hunt was overwhelmingly the hardest I've done to date. Temps dropped from the mid 50's on Thursday to single digits by Saturday morning. It rained, sleated, snowed and the mountains were covered in dense fog. I managed to kill a cow elk the first day but was 2.5 miles from the truck in some dangerously steep country. I spent the next 3 days packing the meat back to my truck, working to stay dry and trying not to slip and kill myself on the steep snow and ice covered ridges. It was grueling, humbling and a mental struggle to keep from giving up. As I approached the trailhead on Sunday evening, exhausted and sore with the sun setting, an old timer was sitting in his pickup.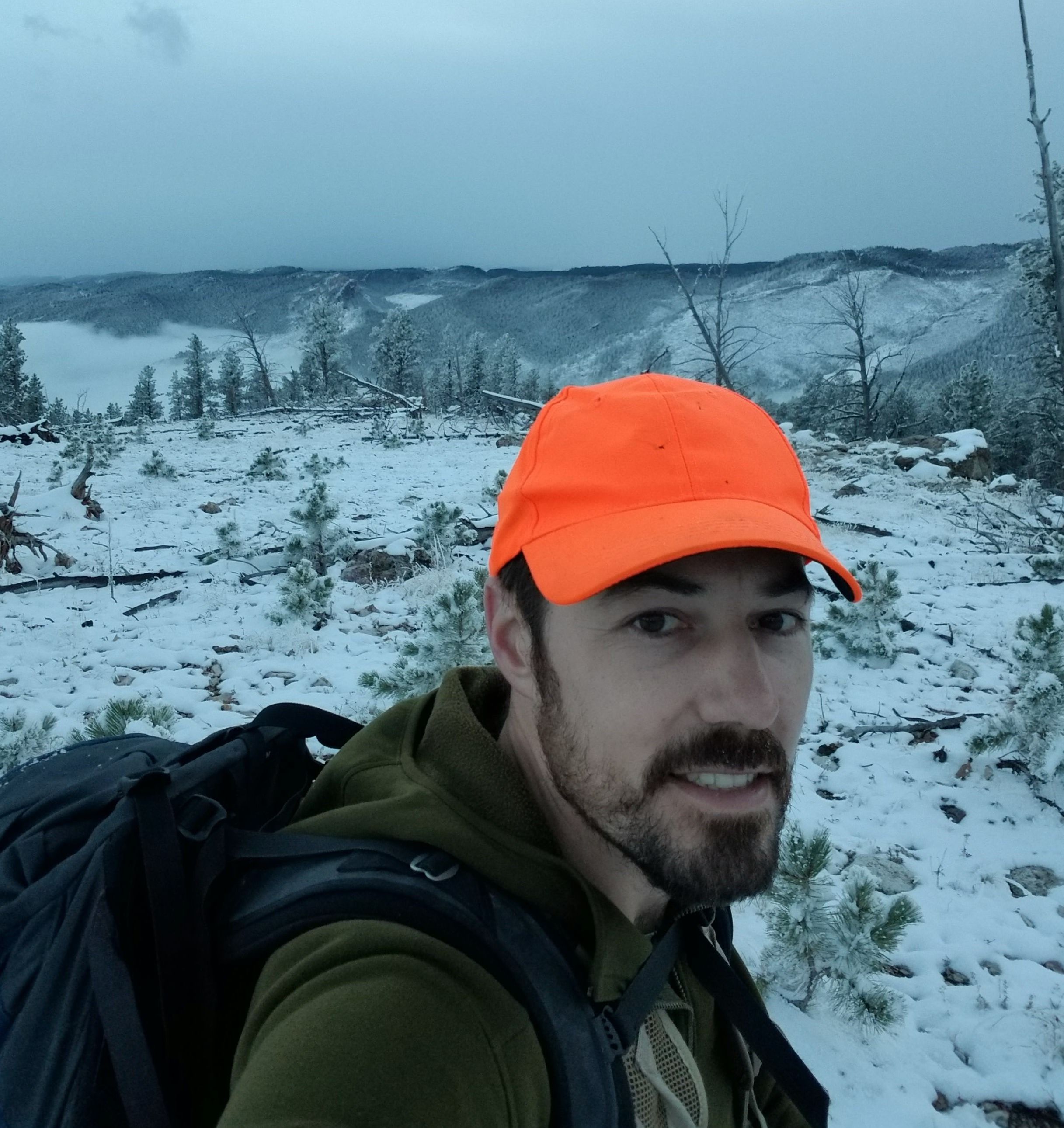 He rolled down his window and we chatted about where I had packed the elk out from. In a matter of fact tone he said there were always elk over there but most folks weren't crazy enough to go after them. He shared a couple stories about some hard hunts he'd done in his younger days, the lessons learned in these mountains over the years, how he saw wolves influence the hunting dynamic and his love of the Bighorns. There was magic in that interaction, at least for me there was. As I drove down out of the mountains, I had resolved now was the time to go all in on HuntScore.
Posted: October 23, 2021