If you've ever hunted somewhere new, you probably know how unfamiliar everything can be. For instance, road access can be a major issue. In many areas, what appear to be public roads are actually private and gated. Sometimes forest service roads may only be accessible with a 3 inch lift and mud tires, rutted out from years of use. Terrain features may also prove difficult to accurately judge when escouting. Just how steep are certain canyons and d0 the creeks hold good water in late fall? Well, its best to ask a fella or gal who has been there before.
A lot of useful information can be shared without sharing exact locations of animals or your coveted honey hole. Or heck, maybe you've drawn a once in a decade tag that is managed for a quality experience and there is little harm in sharing your honey hole! Regardless, with tens of thousands of HuntScore users hitting the woods, fields and mountains every year, we are a wealth of knowledge. Now HuntScore members who are willing to share some of that knowledge can elect to post a tip or share their contacted info.
Your Hunt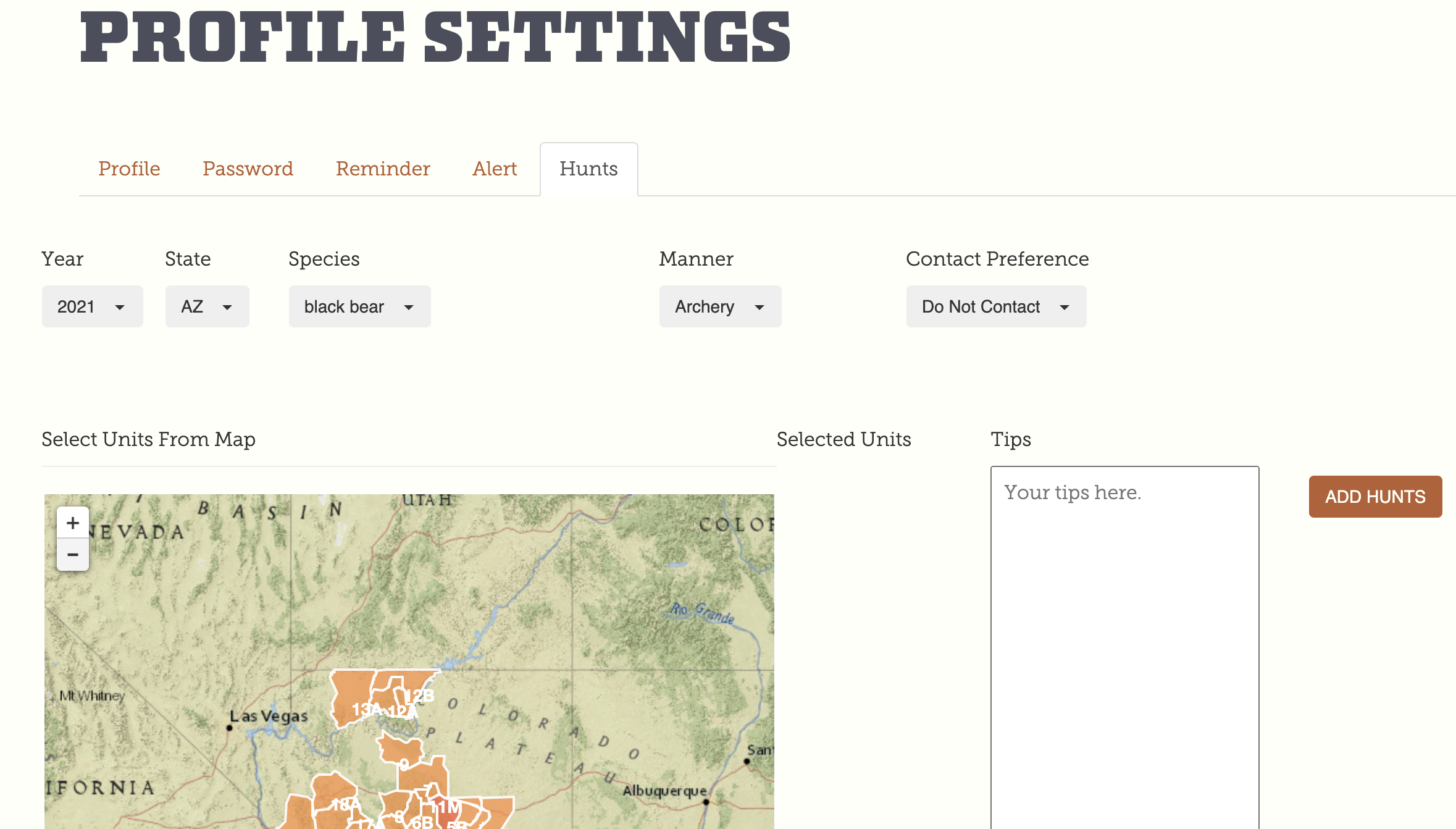 HuntScore users and subscribers can add previous hunts by visting the Hunts tab under Profile Settings. There you will be able to select a state and species. The map will update to cover the current units for that species. Hunters can choose the manner of take they hunted with and year they hunted. If you are open to other hunters contacting you, select how you prefer to be contacted. Depending on the contact method you choose, different information will be shared with registered users and subscribers:
Do Not Contact - no personal information will be shared, period.
Text/Call - your username and phone number will be shared.
Email - your username and email will be shared.
No Preference - your username, email and phone number will be shared.
After selecting your preference, you can choose to write a tip. This can be helpful information that you are ok sharing with Huntscore registered users and subscribers. Lastly, HuntScore subscribers will be able to view both registered user and subscriber hunts while registered users will only be able to view other registered user hunts. Visitors to website won't be able to see any information.
Displaying Hunt Tips
Once you've added a hunt, it will display under "Your Hunts". You can choose to delete the hunt at anytime. Previous hunts that HuntScore users and subscribers have shared will be displayed on respective unit and species pages. Suppose you added a hunt for Javelina in unit 17B in Arizona. Other members researching that hunt will see the following information displayed when they visit the unit page.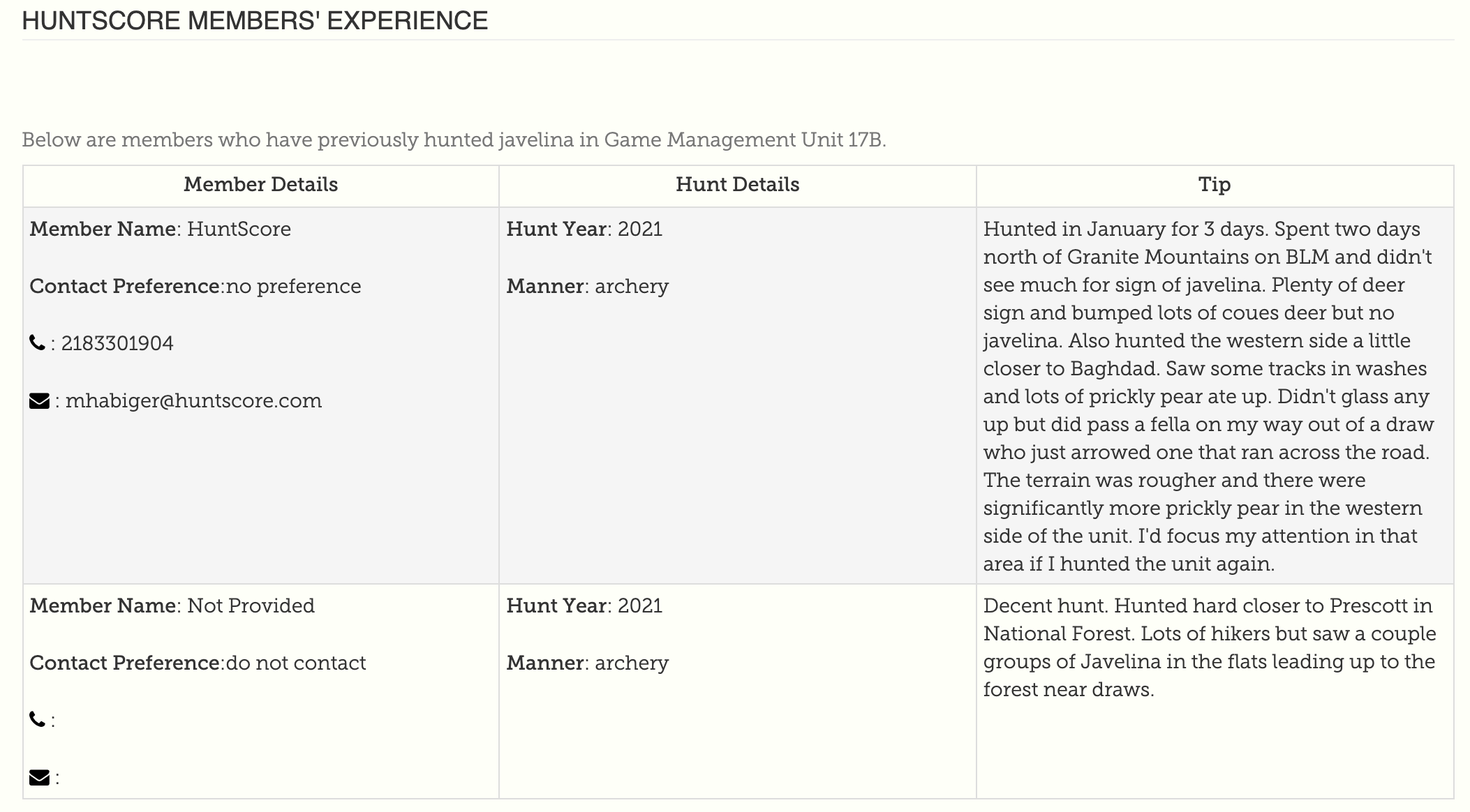 Posted: August 5, 2021