HD 540 - South Little Belt Mountains
Mountain Lion Hunting in Montana

HD 540 - South Little Belt Mountains
This 3,585-square-mile EMU encompasses the area in and around the Little Belt Mountains, which are located south and east of Great Falls, and north and east of White Sulphur Springs. Private land, including coniferous elk habitat, surrounds the Little ...

Access Notes
---
Bureau of Land Management
US Fish and Wildlife Service
US Forest Service National Grasslands
State, County, City; Park and Outdoor Recreation Areas
State Wildlife/Wilderness Areas
Department of the Defense
Land Ownership
Legend
---
Those portions of Meagher and Wheatland Counties lying within the following-described boundary: Beginning at Harlowton, then westerly along US Highway 12 to Spring Creek-Whitetail Cabin Road (USFS Road 274), then northerly along said road to its intersection with the Willow Park Road (USFS Road 189), then easterly along said road to its intersection with USFS Trail 603, then easterly along said trail to the Mt. High Lookout Tower, then easterly along USFS Road 382 to a permanent boundary marker (Wheatland/Judith Basin county line) then northeasterly along the Wheatland County line to US Highway 191, then southerly along said highway to Harlowton, the point of beginning.
Access varies across the EMU and among hunting districts. Portions of the EMU currently have high road densities, providing easy access by vehicle, but other areas are reasonably remote and better suited to backcountry types of recreation. Public access to private lands on the periphery of the Little Belt Mountains has become very restricted in recent years, resulting in increased hunting pressure on adjacent national forest lands, as well as private lands still open to the public. Some landowners have leased hunting rights to outfitters, and many landowners have just closed their property to hunting altogether or to anybody other than immediate family and friends.
Access to private lands that have elk during the hunting season is especially limited in HDs 413, 416, 540, and the west half of HD 454. In some areas, reductions in elk security on public lands and the closure of large blocks of private land to the general public have resulted in concentrations of elk on private lands during the hunting season where they are unavailable to the general public.
Mountain Lion Notes
---
HuntScore Tip
Public land and private land percentages can sometime be misleading. A unit may have 80% public land, but a particluar species may only occupy 20% on the entire area. And that 20% species distribution may lie 100% within private lands. Does that sound confusing? Just remember that there are always exceptions to the rule, and land ownership is just one piece of the puzzle.
Photos and Terrain Notes
---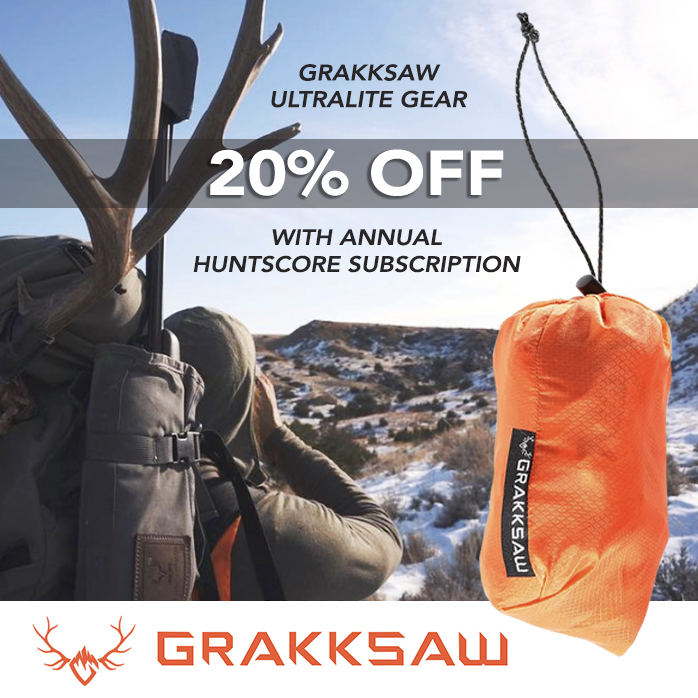 Unit Elevation Profile
HuntScore generates thousands of synthetic hikes in the unit to create an elevation profile. This profile is what you can expect to experience within a 2 mile hike from a road or trail in this unit.
Elevation in this unit ranges from 4124' to 8235' with a median elevation of 5387'. If you are preparing to hunt this unit you should train for hiking up and down slopes of 5.6%.
Distribution of Slopes From Hikes
Common Slope
This is typical incline or decline experienced while hiking from a road or trail in the unit
Elevation Range
Max Elevation: 8235'
Median Elevation: 5387'
Min Elevation: 4124'
Common Elevation Profiles
Weather Insights
---
Weather can vary by elevation. See how weather varies by elevation within a unit by selecting an elevation range. Elevation ranges are based on weather stations in or near the unit. Not all weather elements are available within the unit.
Average Temps
Use temperature ranges to plan and prepare for your hunt. Large swings indicate a good layering system should be used. Be sure to make note of the extreme temperatures as these often pose the greatest risk to hunters. If you plan on hunting in higher elevation, as a rule of thumb, expect the tempture to decrease roughly 5° for every 1000' in elevation gain.
WITH A FREE ACCOUNT GET:
Precip totals by month
Snow depth by month
Min/Max precip and snow depth
Average # of days between precip or snow event
Precipitation
The probability of precipitation is the likelihood of experience rain, snow, hail, etc... on a given day within the month. A good trick is to invert the probability to estimate how many days will pass, on average, between precipitation events. Hover or click a month to see how many days will pass between precipitation events.
Use the average and maximum precipitation events to set expetations for what rain gear to bring. Also remember that water availability can influence wildlife patterns, so be sure to check out the current weather patterns leading up to your hunt.
Each month of the year brings it's own challenges for weather. Select a month to see what you can expect and how to prepare for extreme events.
Likely Wind Directions
Sunshine
Cloud Cover
Other Weather Events